Prague Restaurants
Typical Czech cuisine consists of meat with chips or dumplings as side dishes. Fish, seafood though widely available, is not so popular. Apart from Czech cuisine, restaurants in Prague offer various cuisine, from Arabic, Mediterranean, and Asian to continental and European.
After a hectic day tour, if you're hungry - then walk through the streets, where roadside vendors offer Czech style hot dogs with mulled wine at many places like Wenceslas Square, Old Town Square and Mala Strana. Old Town Square also has a lot of places with outside seating.
Unsplash/Kyle Head

CODA Restaurant European

,

International

,

Czech

,

CODA Restaurant, located inside the Aria Hotel Prague, is one of the best fine dining places offering an exclusive menu prepared by Executive Chef Jan Kaplan. The restaurant has an art-deco interior with paintings and ...

read more »

Location: Tržiště 9, 118 00, Praha 1, CZ.

Pixabay/RitaE

Vegan's Prague is a fine dining restaurant that lies on Mala Strana, near Prague Castle. It is a perfect establishment to savour vegan dishes. The Czech specialities served by the restaurant include Sirloin in cream ...

read more »

Location: Nerudova 36, 118 00, Praha 1, CZ

Flickr/Kent Wang/https://creativecommons.org/licenses/by-sa/2.0/

La Degustation, a Michelin-starred restaurant, is the flagship of the Ambiente restaurant chain. This upscale restaurant offers traditional Czech dishes made from the finest natural ingredients. Along with delicious food, La Degustation offers a delightful ...

read more »

Location: Haštalská 18, 110 00, Praha 1, CZ
Pxhere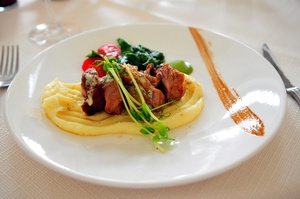 The La Finestra in Cucina is famous for the preparation of dry-aged meat cuts imported from organic farms ...
read more »
Pexels/Huy Phan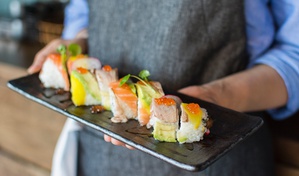 The SaSaZu restaurant, in the heart of Holešovice Market, is an elegant Asian restaurant in Prague. It serves ...
read more »
Unsplash/Carla Martinesi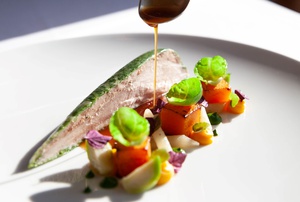 The Alcron restaurant in Prague was awarded Michelin Start in 2012 and 2017. It has served the city ...
read more »
Pxhere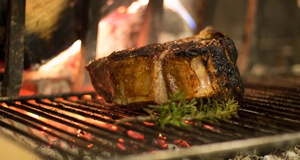 Nestled in the heart of Prague's Old Town, the George Prime Steak is an American steakhouse serving some ...
read more »
Pixabay/ShenXin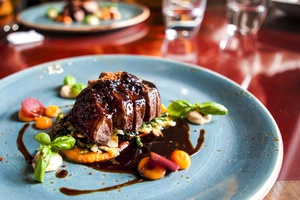 This is a place where you can have breakfast, a classy corporate lunch, or a romantic dinner with ...
read more »
Pixabay/JESHOOTS-com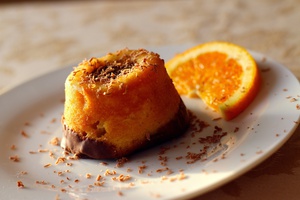 Visit the Portfolio Restaurant in Prague to enjoy a warm atmosphere, good hospitality and, most importantly, delicious food. ...
read more »
Pexels/cottonbro studio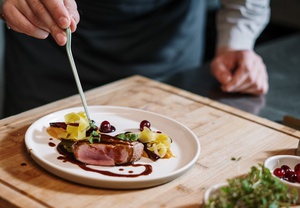 Terasa U Zlate studne is located on the fourth floor of The Golden Well Hotel in Malá Strana. ...
read more »
Pexels/FOX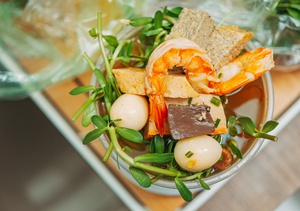 Madame Lyn Restaurant, located in the Vinohrady district, is the first Vietnamese restaurant in Prague. It serves traditional ...
read more »
Pxfuel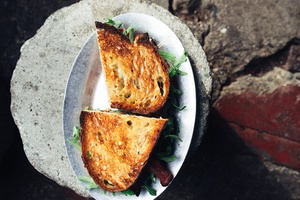 La Veranda is a chic and comfortable restaurant in Prague 1. It is homely and cosy, serving European ...
read more »
Pxfuel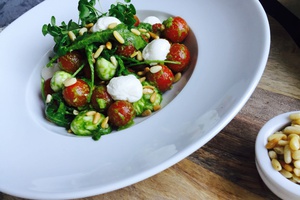 Mlynec is a restaurant well known for its authentic Bohemian food prepared most traditionally and with utmost perfection. ...
read more »
Pxhere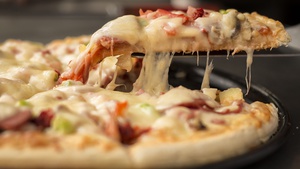 The Pizzeria Kmotra, founded in 1993, is the oldest pizzeria in Prague. The Pizzas are prepared in a ...
read more »
Recommended Activities