Prague Restaurants
Typical Czech Cuisine generally consists of meat with chips or dumplings as side dishes. Fish, though widely available is not so popular. Apart from the Czech cuisine, Some hotels in Prague also offer various dinning options to choose from.
After a hectic walking tour or hiking tour, if you're hungry - then just walk through the road, where street vendors offer Czech style hot dogs accompanied by mulled wine in Wenceslas Square in New Town, the Old Town Square and Mala Strana. Western-style Fast Food is served in the area around Wenceslas Square or sometimes in the square itself. Old Town Square also has a lot of places with outside seating.
CODA Restaurant

The CODA restaurant was designed by well-known Italian architects Rocco Magnoli and Lorenzo Carmellini. The restaurant is artistically inclined and you will find many sculptures, paintings and statues here. They serve food prepared from the ...

read more »

Location:

Tržiště 9, 118 00

, Praha 1, Prague, CZ

Tel: +420 225 334 761

Vegans Prague

This restaurant lies in the middle of Prague's Lesser Town near the famous Prague Castle and specialises in serving vegan dishes. The restaurant is located in a 16th-century building also has a terrace setting which ...

read more »

Location:

Nerudova 36, 118 00

, Praha 1, Prague, CZ

Tel: +420 735 171 313

La Degustation Boheme Bourgeoise

The La Degustation Boheme Bourgeoise treats their food as the work of art and strives to present some innovative Czech dishes for you. The restaurant serves two kinds of menu a six-course meal and another ...

read more »

Location:

Haštalská 18, 110 00

, Praha 1, Prague, CZ

Tel: +420 222 311 234
La Finestra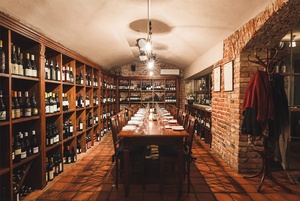 The La Finestra restaurant is famous for their meat specialities that come from the organic farms of Italy ...
read more »
SaSaZu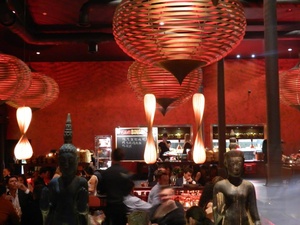 The award-winning SaSaZu restaurant serves you a fare that is made from an amalgamation of five methods of ...
read more »
George Prime Steak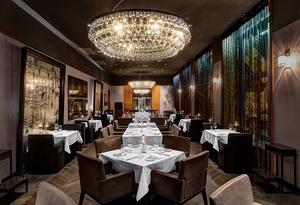 Nestled in the heart of Prague's Old Town the George Prime Steak is an American steakhouse, which serves ...
read more »
Le Grill Restaurant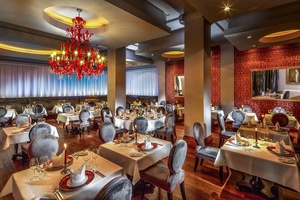 This is a place where you can have a breakfast, a classy corporate lunch, or a romantic dinner ...
read more »
Portfolio Restaurant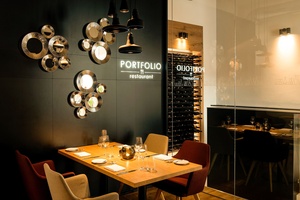 Visit the Portfolio Restaurant in Prague to enjoy a warm atmosphere, good hospitality and most importantly delicious food. ...
read more »
La Rotonde Restaurant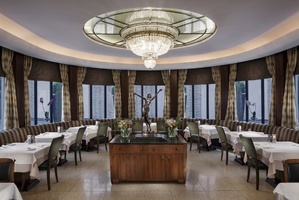 This multiple awards winning restaurant has something more to offer than just scrumptious food. The restaurant is done ...
read more »
Terasa u Zlate Studne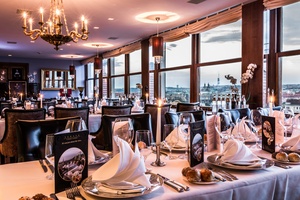 Located in Malá Strana, the restaurant serves delicious cuisine accompanied with a variety of drinks. It is a ...
read more »
Madame Lyn Restaurant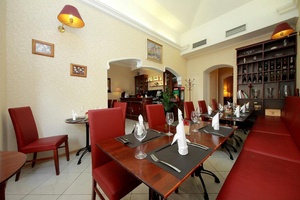 Madame Lyn Restaurant, located at the Šafaříkova is a good venue for the ones who wish to relish ...
read more »
La Veranda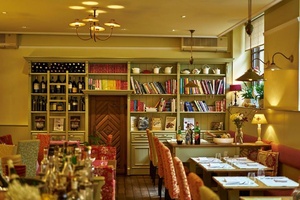 La Veranda is a chic and comfortable restaurant located at Elišky Krásnohorské. It is a homely and cosy ...
read more »
Mlynec Restaurant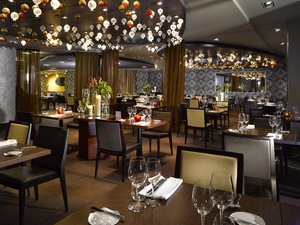 Mlynec is a restaurant well known for their authentic Bohemian food which is prepared in the most traditional ...
read more »
Pizzeria Kmotra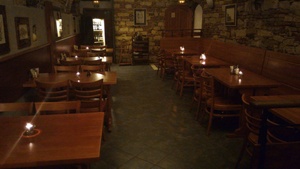 A restaurant which started from selling Pizzas has known grown up to a popular Italian restaurant serving s ...
read more »
Recommended Activities