Top Things to do
Prague (Praha) is a beautiful city with numerous scenic attractions including splendid historical monuments, landmarks, attractions, numerous shopping alternatives, and a range of fabulous cafes, nightclubs and restaurants. This makes Prague a perfect travel destination for solo travellers and also for the ones travelling with their loved ones.
Here, we have shortlisted some amazing 'must do' activities from which you can choose some tour or activity of your choice to plan an amazing getaway in this picturesque city with astounding river views, magnificent monuments and spaces with endless entertainment!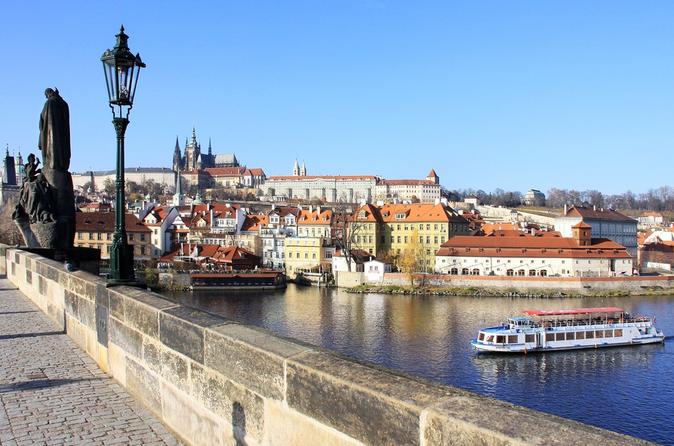 Prague Segway Tour
Glide through the city of Prague discovering some of its top attractions on a segway. The segway tour offers a comprehensive tour of the city with brilliant photo opportunities. Journey through the magical streets of Prague, and you can look out for the main attractions like Prague Castle, Small Town Square, Charles Bridge, Old Town Square, and more. The segways are designed to operate on any pavement, which makes riding it pure fun.
CHECK AVAILABILITY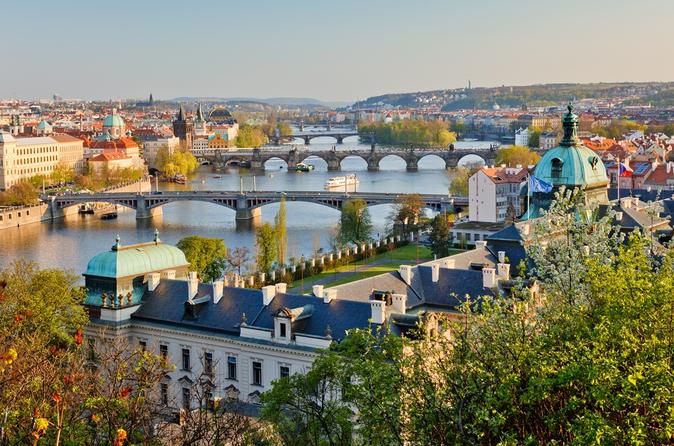 Prague in One Day Sightseeing Tour
Experience the diverse and magical character of Prague as you journey on a 3.5-hour city tour. The tour is perfect for first-time visitors and offers the comforts of luxury coach travel and exploring the local streets as you walk around. You will get a wonderful orientation of the city and get led by a local guide. Look out for the main attractions such as the UNESCO World Heritage Site, Prague Castle, the National Museum, The Wenceslas Square, and more.
CHECK AVAILABILITY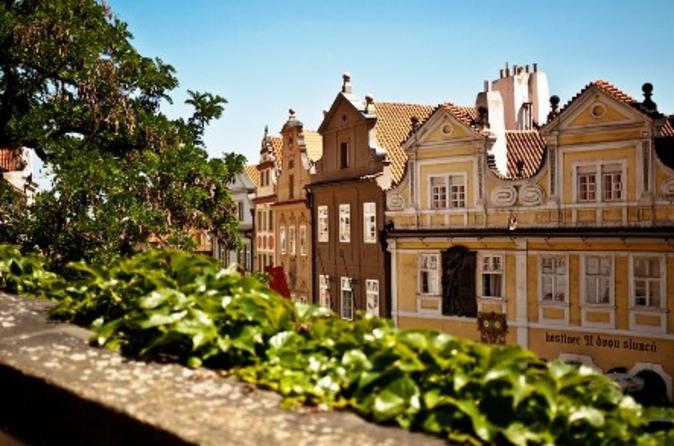 Private Walking Tour: Prague Old Town, Wenceslas Square and Jewish Quarter
Soak up the central Prague attractions and explore the Old Town on a three-hour mesmerising walking tour. Get led by your guide and tour the alleyways of the Old Town and pass through the Betlemske Chapel. Head to the historic Wenceslas Square, the Estates Theatre where Mozart performed, and the Charles University. Explore the fairytale-like churches and the world-famous Astronomical Clock. Enjoy some coffee, tea, or Czech beer and later enjoy the views of Vltava, Prague Castle, and Charles Bridge.
CHECK AVAILABILITY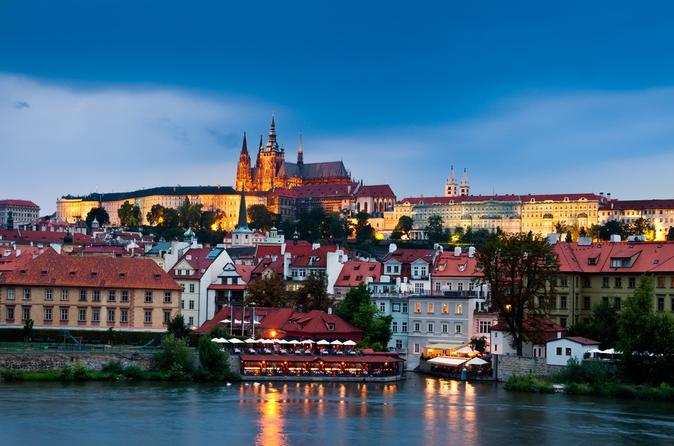 Prague by Night: Small-Group Walking Tour and Vltava River Cruise
Uncover the top attractions of Prague's Old Town as you indulge in a romantic evening walking tour and Vltava River cruise. Take this small-group tour, which is led by a local guide, and start by visiting Wolfgang Amadeus Mozart's old residence. Soak up Prague's history and head through Old Town to Tyn Court, and the 15th-century Gothic cathedral. Check Prague's Astronomical Clock, Old New Synagogue, and Charles Bridge. Finally, enjoy your one-hour Vltava River cruise.
CHECK AVAILABILITY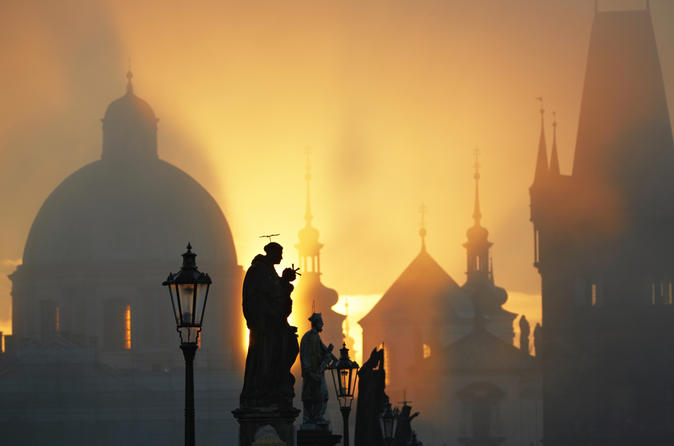 Private Walking Tour: Hidden Prague
Experience the wonders of Prague like a local on a soulful 2.5-hours walking tour, cut beyond mainstream sightseeing. Explore the hidden cobblestone pathways, amazing courtyards, tucked-away gardens, and local hotspots. Choose from the morning or afternoon private tour with your private guide which includes free hotel pickup and drop-off. Start from Old Town, and amble through the medieval streets, head to Wenceslas Square, Republic Square, and Old Town Square. Learn about the history of Prague and enjoy the photo-opportunities.
CHECK AVAILABILITY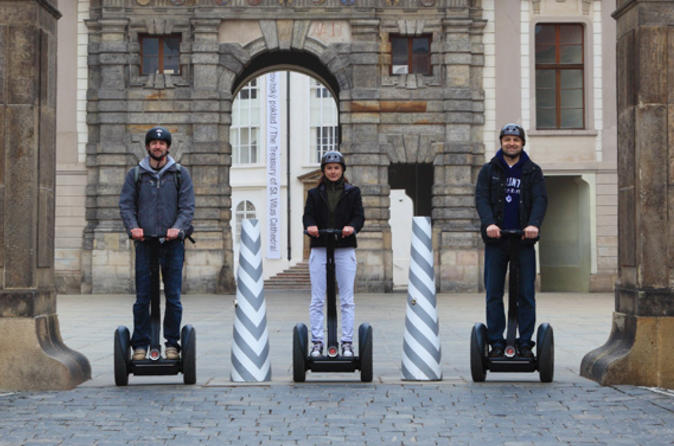 Private Tour: Prague City Segway Tour
Witness Prague, from a different perspective, on a self-balancing electric Segway. Choose from a 2-or-3-hour morning or afternoon departure, on this private tour of the city. On the 2-hour-tour, glide along the medieval streets in Old Town and Mala Strana, and visit Charles Bridge, Rudolfinum (world-famous concert hall), cross Vltava River and enjoy some more hotspots. On the 3-hour-tour, apart from the 2-hour sightseeing spots, you can check out the Wenceslas Square, Charles University, and the Old Jewish Cemetery.
CHECK AVAILABILITY