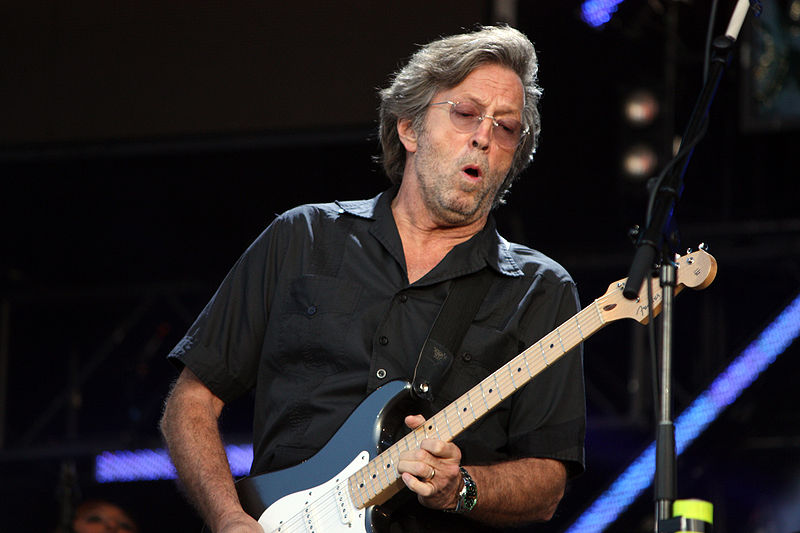 Eric Clapton, English musician, singer and guitarist, will celebrate 50 years as a professional musician next year with a string of European concerts including a show in O2 Arena in Prague on 19th June.
After departing from the Yardbirds in 1963, Clapton started his career as a professional musician working with several popular bands such as John Mayall & the Bluesbreakers and Cream. He has been referred as one of the most influential guitarists of all time for his legendary guitar work. In fact, he was affectionately called Slowhand, for breaking strings because of his forceful playing of the guitar.

The Eric Clapton concert shall bring the legendary blues icon back into the spotlight after spending 2012 in the studio, working on his new album. He will be joined by an exciting band consisting of Doyle Bramhall II (guitar), Steve Jordan (drums), Chris Stainton (piano and keyboards), and Willie Weeks (bass). Newcomers Paul Carrack (organ and keyboards) and Greg Leisz (pedal steel guitar) and Michelle John and Sharon White as backing vocalists will be touring with the Clapton team.

Get to hear Clapton take to the stage and perform his greatest hits and many other blues classics. Come to see the concert and witness the joy of live performance!  If you plan to do so, here are the details:

Date: 19 June 2013, 8:00 pm
Venue: O2 Arena, Ocelarska St. 460/2, Prague 9
Ticket Price: Price: 1290 czk to 2190 czk

Just to avoid the rush, book a Prague hotel at the earliest.