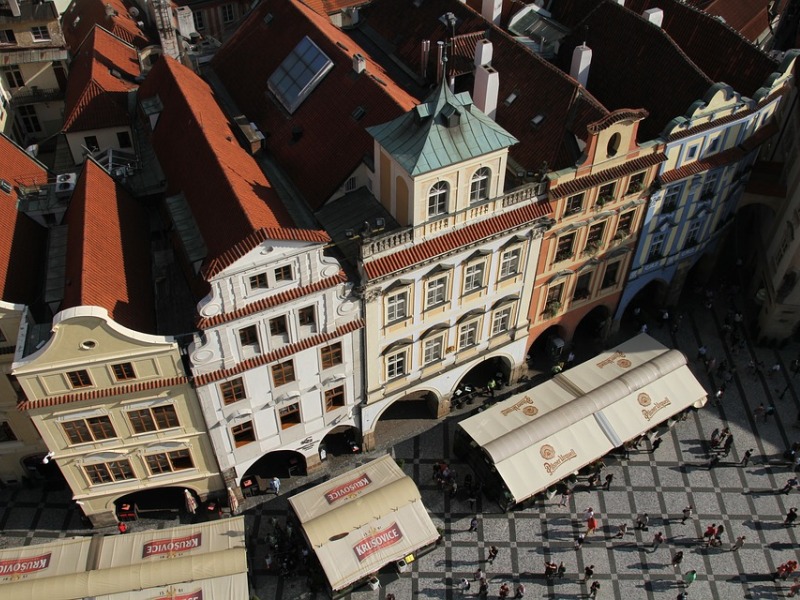 Prague, the capital city of the Czech Republic, goes from medieval to modern, conventional to quirky, historic to hipster, and sacred to scandalous in a few blocks. Developments over the past few decades have made it a must-visit destination, hoteliers picked up on this rather quickly. Prices of accommodation have skyrocketed and although you still can get good deals when trying to find your kind of accommodation, it is better to do your homework in advance and we're here to help you with just that.
What you're looking for in the city usually decides where you'll want to stay. If you are looking to be inspired by Prague's rich architectural history, to indulge in eating and drinking in some of the city's centuries-old taverns, or just want to take some time to relax in the many beautiful parks. Whether you're up for a crash course in European history and arts, a romantic holiday peppered with food and shopping trips, or you're here for the beer, there's a lovely Prague district that won't let you go.
Neighbourhoods in Prague
If you want to explore Prague's cultural and historical sites, look for a place in either the Old Town or the Lesser Town. These are both beautiful, convenient neighbourhoods for the rookie tourists staying for a couple of nights. You'll be within walking distance from many must-see landmarks, and you almost won't need to take public transportation. If you want a mix of cultural sightseeing with a bit of shopping and fine dining, Prague's New Town is the place for you. With an incredibly chic aesthetic, you'll find a multitude of shops, dining boulevards, and art galleries. 
If beer is all you're here for, find accommodation in Zizkov. This is where you'll find the highest number of pubs per capita of any district in Europe! The place also has an interesting mix of restaurants and coffee shops, plus a badass history.
If you're looking for a neighbourhood with a little less hustle and bustle, stay in Vinohrady, the hipster haven of Vrsovice, the quaint residential area of Smichov, or the serenity of green Dejvice. These neighbourhoods have a casual, chill vibe that will make you feel right at home in Prague. You'll get to visit plenty of local markets, bistros, and greenery for that ultimate laidback vacation. 
Be Picky in the Centre
Despite the many attractions in and around Old Town (Staré Mesto) and the beautiful views of monuments like the Charles Bridge, you'll wake up to, as with most major cities in Europe, hotels right next to these places tend to be pricier, even for much smaller rooms. However, the area of Old Town isn't as big so most sights are not more than a 10-minute walk from each other. So staying anywhere in the district will put you close to the top things to do in Prague. Perhaps you won't wake up to a view of the main square, but you'll still be in a centrally-located area with a sizable discount on your hotel bill. 
Prague has much more to offer than just the Old Town, and there are a number of unique neighbourhoods that offer their own identity and spirit, while still being a short distance to the city centre. Many tourists don't even know about these areas, but budget travellers should take a closer look. These districts offer you a glimpse into the local culture of Prague - and at a much better price than being in the centre.
Come to Prague During the Offseason
Prague is one of Europe's most popular tourist destinations, attracting 7 million tourists coming to the Czech Republic annually. You'll find people flocking to the city during the summer season (between June and August)  so the hotel room rates are higher. Visit during the offseason months of November, January or February for the best prices but make sure you book in advance despite this because prices tend to surge especially over Christmas and Easter.
Book a private room in a hostel
If you're looking to save but are tired of sharing rooms with other backpackers, there are hostels in Prague in many neighbourhoods that offer private rooms.  This option gives you flexibility in choosing where you want to stay, gives you the privacy you need for a better night's sleep, and is lighter on the wallet.