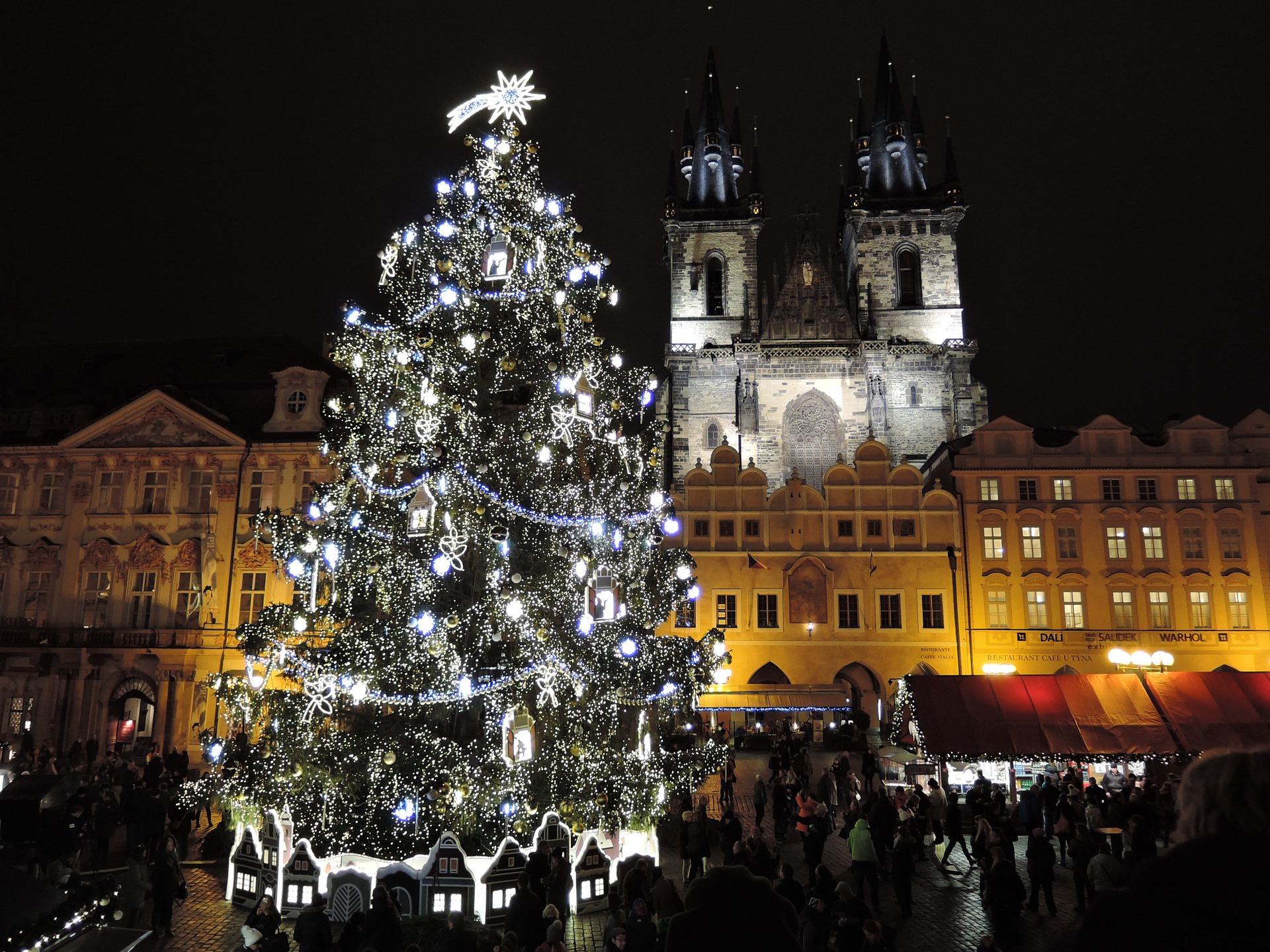 Prague is a beautiful place to visit this festive season, as the Christmas spirit grips the city. Kick-off the season on St. Nicholas Eve, December 5th as you spot 'Mikulas' in the Old Town Square accompanied by his sidekicks, an angel and a devil.
On 6th January catch The Three Kings procession. You can also visit the holiday exhibition in the Bethlehem chapel. The highlight for Prague is the several Christmas markets that pop up throughout the city during this season and stay open until early January, we recommend taking a tour through them so you don't miss out on the best. 
Christmas Markets
As December approaches put on a pair of comfortable shoes and get ready to hit the ground running in Prague's many markets. There is so much to explore throughout the city with Christmas stalls and markets dotted around. When you're at the Old Town Square Christmas Market make sure you take a trip to the top of the Old Town Tower for a breathtaking view of the market from above, several instagrammable moments await! 
Apart from the Old Town Square, you'll find markets in Wenceslas Square, which although smaller, is every bit as charming. If you're looking to go where the locals are, head to Peace Square or the market at Prague Castle and if you have time, make your way up to Castle Hill for some amazing panoramic views of the city. You'll find a few stalls at the top if you want to engage in some retail therapy this festive season. 
Foods of the Noël
When it's freezing outside, there is nothing better than Czech comfort food. Rich stews and hearty soup, fried cheese, and dumplings with different kinds of fillings, Prague offers a gastronomic delight to any tourist visiting during the festive season. Look for street vendors selling Pražskášunka (Prague ham), a type of slow-roasted, crispy ham that just falls off the bone. You won't find this anywhere else except in the city. Also, don't forget to check out Prague's version of goulash, a viscous stew served with stuffed dumplings, which you'll find at Mincovna in the Old Town Square, and pair it with a cold beer. If you really want to indulge, head to Lokal for a beer and some gooey, breaded fried cheese or perhaps the divine vetrnik, a vanilla cream choux pastry sandwich. 
For dessert, try the strawberry and apricot filled dumplings or Trdelník, a cinnamon pastry that's been baked over charcoals to give it a complex sweet and smoky taste. It's hollowed out pastry dough covered in cinnamon sugar and now popularly topped with soft-serve ice cream. You can find a whirlwind of flavour combinations at the Good Food Coffee and Bakery at 8 Karlova. With all this food, don't forget some hearty festive drinks; try some svařené víno or Svařák, a Czech take on English mulled wine or German gluhwein, however with a stronger touch of lemon and citrus flavours to balance out the sugars.