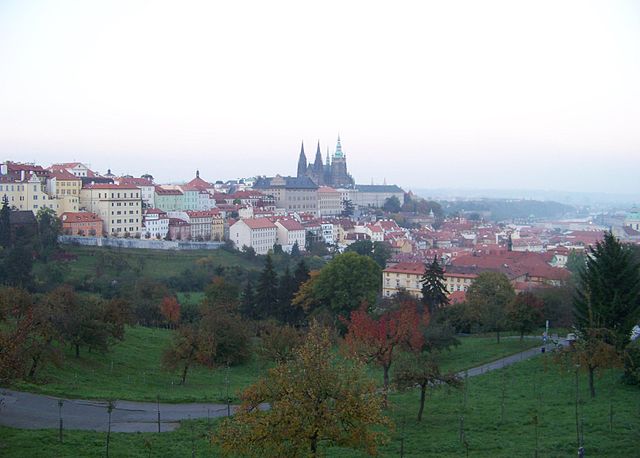 If you are dreaming about leisure walk or a romantic holiday with your loved one, Prague is the best place to go.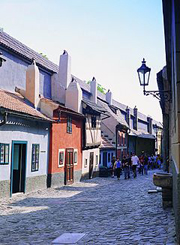 Prague, also known as 'city of hundred spires' and 'fairy-tale city' is bestowed with nature's beauty while old styled homes, their red roof tops, cobbled streets, old castles and the spires make the city in fairy tale come true in reality.
The real essence of exploring this romantic city lies in visiting the places by taking cozy walks such as a walk below royal Prague Castle through the cobbled streets of Lesser Town or across the Charles Bridge while shivering in each other's arms. A ride in horse-drawn carriage and a visit to the scented rose gardens will add the Midas Touch to your dream holiday.

Get spellbound by the beautiful panoramic views of Prague from blossom-laden Petrin Hill overlooking the city. Spend your evenings leaning on each other while wandering through in Prague's numerous parks, gardens and that romantic spell will never be broken.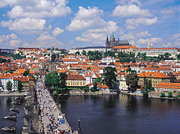 When the day is dusky especially after frost or recent rain, take along your beloved to feed the swans on the banks of Vltava River where the Charles Bridge stands still. Embark a cruise there, toss up the cap of local Bohemian Sekt wine bottle, fill up the sleek, crystal clear wine glass and sip that overflowing sparkling wine and get submerged in the twilight.
Book a table in an intimate eatery looking across the river for romantic dinner and relish the traditional Czech food.
Visit Prague
city attractions at night and simply get bowled over by the beauty of the Old Town Square, Gothic Tyn Church, Prague Castle and Charles Bridge, especially when they're illuminated after dark and sprinkle your holiday with romantic moments which you will always treasure!