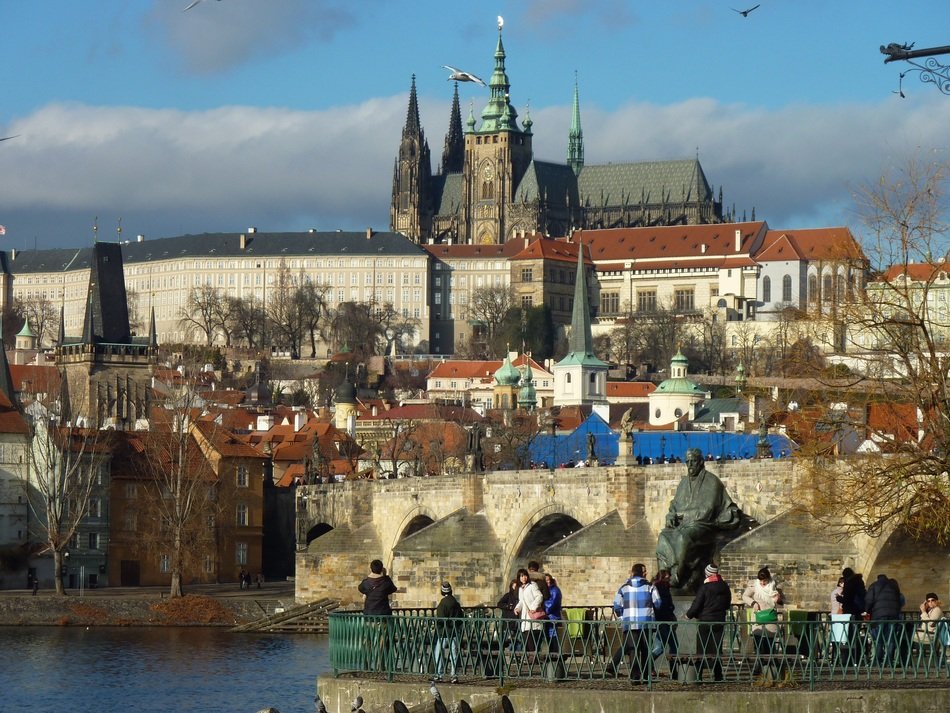 Visit Prague to see the centuries' old castles, cathedrals, and other ancient attractions. Today, though the conveniences and lifestyle have changed, the city as a whole especially the streets remain the same.
Cobbled stone streets and the leisure walks in Prague will never let you forget your visit to the capital city of Czech Republic. Most of the main attractions such as Prague Castle, Charles Bridge and the gardens of Prague are at stone's throw away for each other.

If you are planning to explore Prague by foot, then wear comfortable shoes and start exploring. The most wonderful attraction in Prague is 'Prague Castle'. The walk usually starts from the Charles Bridge. You can spend some time on the bridge, rest for a while and head to Prague Castle. Although little tiring, the walk towards Prague Castle up the hill is worth for sure. On the way to the castle, you get a chance to see several panoramic views of Prague, the city of hundred spires. While hiking up the hill where Prague Castle stands tall, the views of red rooftops, Charles Bridge and the Vltava river flowing through the city simply spells a magic.
...And, the moment you reach the castle, you stand spellbound by the heavenly beauty of the ancient art at castle's main entrance, the Romanesque sculptures of warriors at its either sides and the Prague Castle itself!
Know more about Walking tours of Prague Castle.