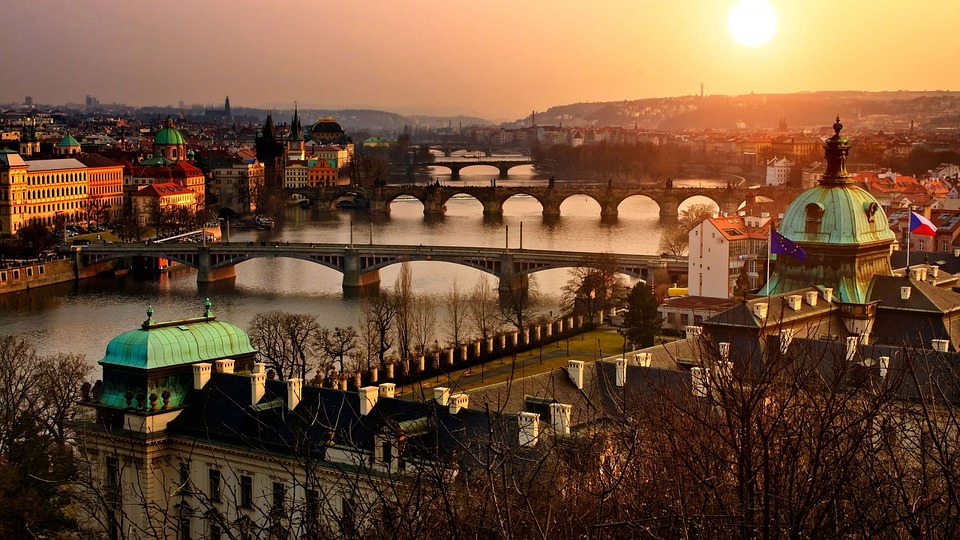 Prague, the capital and the major city of the Czech Republic, is a place where romance is ingrained everywhere, on the cobbled streets, in its age old architecture and also the nature.
The city is one of the most romantic destinations in Europe. There can be nothing more special than walking together hand in hand with the person that you love. On the way explore architectural gems such as the Charles Bridge, experience the magnificence of Prague Castle, visit the dreamy Petrin Park and also the fascinating love lock bridge where you can lock your love forever and keep it safe.
The magic amplifies as the day passes and the evening sets in. Prague's fairy tale setting becomes even more dreamier, when thousands of lights blaze all around. The city even has a special day when the lovers can kiss each other under the sculpture of the romantic poet Karel Macha.
Another must try romantic attractions include the
Vltava River cruise
, Vintage Car Tour, strolling along the Letna Park etc.. The city of Prague has witnessed many love stories unfold, visit Prague to make one yourself.