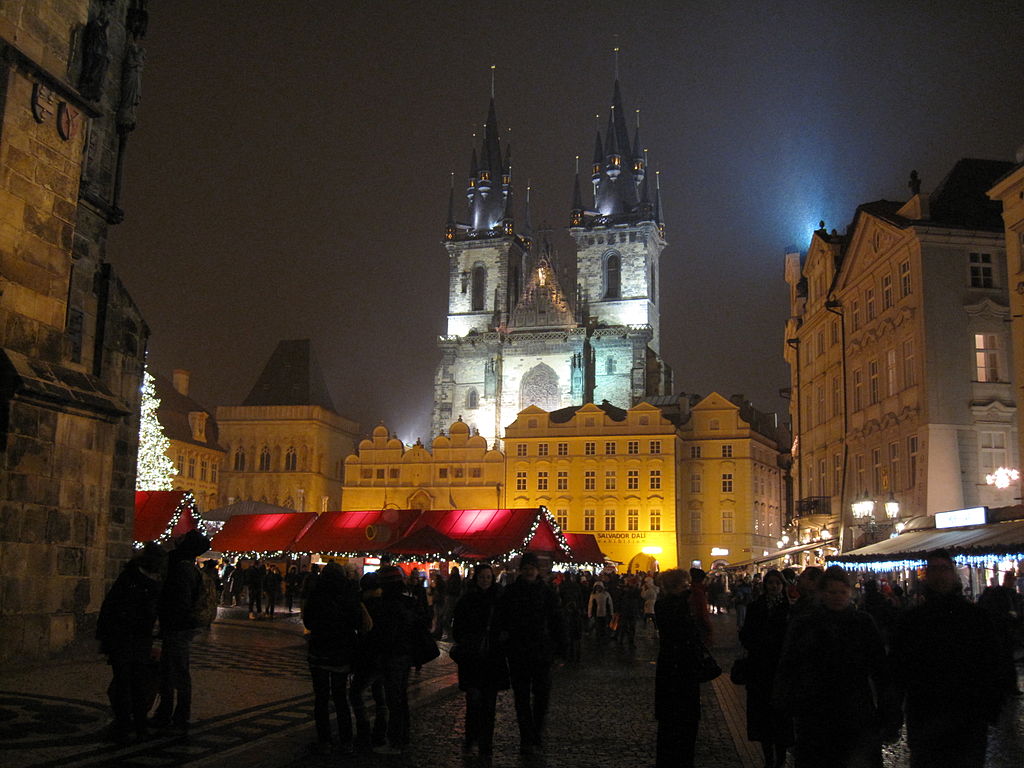 Credit: The Rambling Man / CC BY-SA 3.0
Prague can be visited at any time of the year. There are many things to do and explore here in any season. However, celebrating New Year's Eve in Prague is a different experience altogether. The weather is cold with temperatures falling below freezing. The magic of the city seems even more pronounced on this day as it engages in feasts, celebration and dazzling fireworks.
During New Year's Eve celebration, 
restaurants
, bars, clubs, riverboats are filled with people. There are many options in Prague to celebrate New Year's Eve. Some prefer a romantic dinner under a starlit sky as the boat floats along the Vlatava river. Others prefer to dance and drink at some nightclub.
As midnight approaches, crowds gather along the Vlatava River to watch a dazzling display of fireworks. This vivid display of light can be seen from Petrin Hill, Charles Bridge, and Prague Castle, all of which overlook the river. People gather on the streets, terraces, balconies of riverside restaurants to enjoy the fireworks against the backdrop of Charles Bridge, Old Town, and the Prague Castle.
You can also head to the Old Town Square for admiring the fireworks. However, it can get a little wild after the stroke of midnight. So is you want to experience a wild party or a romantic dinner this New Year's Eve, you should visit Prague.