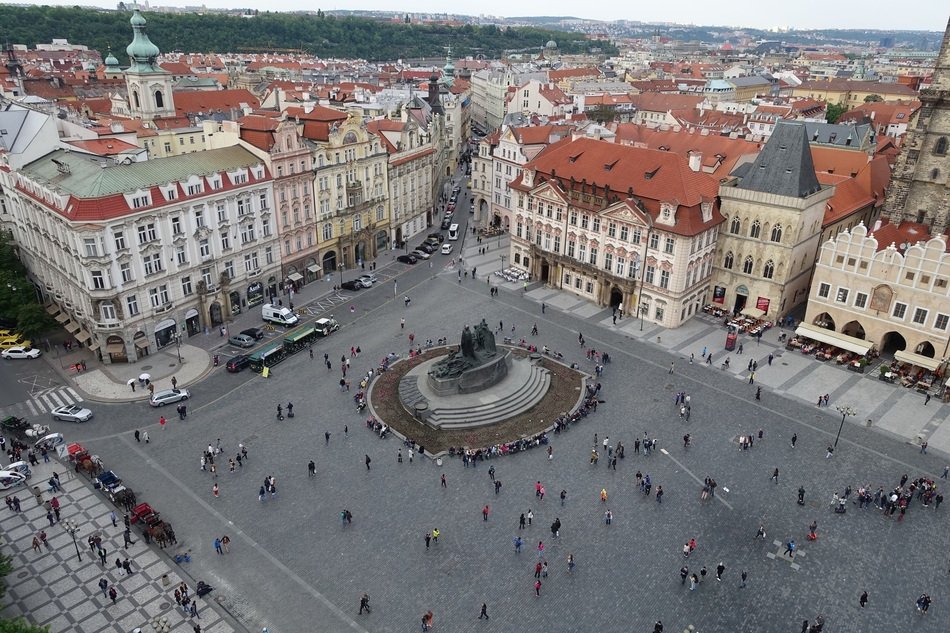 Prague was not a very disabled-friendly city for physically challenged visitors. tourists. But thankfully the situation is improving as facilities are being built around many monuments, galleries, public transport, shopping malls, hotels and public toilets.
However, tourists visiting Prague should be aware that the city is not completely levelled,  the streets in the Old and Lesser Town are cobbled with narrow pavements. Nevertheless, efforts are set up by the Prague Wheelchair Users Organization to make the city more wheelchair friendly for people with physical disabilities. We have noted down some extensive progress Prague has made with regards to such people.
Barrier-Free Travel
: The Prague Government is ensuring that wheelchair-bound tourists are able to move around in Prague without any difficulty. For this purpose, The Prague Public Transport Company has introduced low-floor buses on selected routes, folding access ramps at the middle doors and special transport routes for disabled.
Trams are equipped with special receivers for the blinds using which tourists can prompt information regarding tram route and direction of the tram. The same equipment can also inform the driver about the tourist's intention of getting aboard the tram.
Certain metros in the city enjoy barrier-free access in passenger lifts and with inclined platform lifts.
Scooters for Handicapped Visitors
: Accessible Prague, a travel agency specializing in tours for disabled has started a scooter service for tourists, aided by an able guide who captains them around various attractions of Prague. These scooters are perfectly suited for the cobbled roads that are otherwise physically exhausting for disabled people. Trips on these mobility scooters provide a comfortable visit to the Prague Castle and Hradcany district & Old Town and New Town areas of Prague. The scooters can also be hired on a daily basis along with a refundable deposit.
Accommodation
: There are many
hotels
in Prague that make sure their specially-abled guests are able to enjoy a comfortable stay by providing them a wheelchair-accessible room and barrier-free facilities like large entrances.
Wheelchair-friendly parks:
Disabled tourists who visit Prague will be pleasantly surprised to find The Prague Organisation for the Wheelchair Bound's efforts in ensuring the accessibility of Prague's parks for disabled people. The guide issued in both Czech and English can be brought for free at their office at Benediktská Street in Prague 1. Information on wheelchair accessibility at the Hve(zda, Kinských Garden, Petr(ín, the park at Hradc(anské náme(stí, Vrtbovská Garden, Letenské sady, Stromovka and Vítkov parks is provided in the guide.
Easily Accessible Sights for disabled guests
:
The Old Town Hall
Prague Castle
Maltézské Square
Kampa Island
The Maisel Synagogue
The Old Jewish Cemetery
The Jan Hus Monument
The Gothic Church Of Our Lady Before Týn
Old Town Square