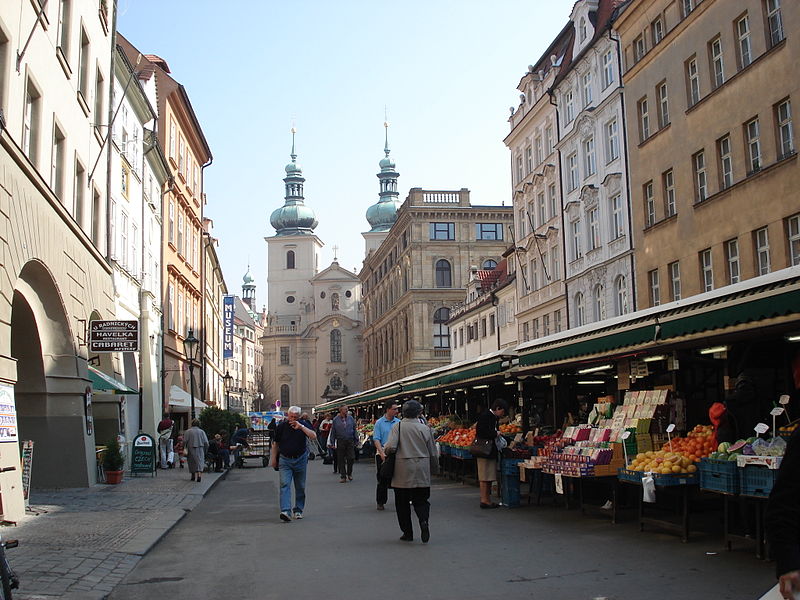 Shopping in Prague is a visual treat especially during Christmas and Easter when the city is decked in the festive atmosphere with stalls, carols, decorations, good food, wine and everyone is in a mood to celebrate. But other than these traditional annual markets Prague is also home to a couple of permanent markets and a flea market, which are open all year round. In addition, street vendors stretch along the river and on Charles Bridge sell a variety of arts and crafts where tourists can haggle a bit for some quaint souvenirs. During the festive season, the Christmas and Easter markets are held at the Old Town Square and Wenceslas Square respectively. With so much on offer in Prague, slip into your shoes for some bargain hunting!
Pražská tržnice v Holešovicích (Prague Market at Holešovice)Address:
Bubenské nábř. 306, Prague 7
Opening Times
: Monday to Friday, 07:00 - 19:00; Saturday 07:00 - 14:00
What it offers
: The Prague Market at Holešovice is the city's largest outdoor market selling consumer goods at economical prices. One can find all kinds of stuff right from eatables, fruits & vegetables, electronics, to arts & crafts and so on. The local market is very famous among tourists due to its location right in the city center.
Tržnice Pankrác (Pankrác Market)Address:
Na Pankráci 81/1693, Prague 4
Opening Times
: Monday to Friday, 08:00 - 18:00; Saturday 08:00 - 13:00
What it offers
: Located just behind the Pankrác metro station, the market offers the usual indulgences such as clothing, shoes, bags, electronics and a few locally made products. As the place is quite a hunting ground for bargains, be prepared beforehand to push & shove and ask for what you think is worth.
Havelske trziste (Havel's market)Address:
Havelska Street, Prague 1
Opening Times
: April-September, 07:00 - 19:00, October-March, 07:00 - 18:30
What it offers
: Havelske Trziste is a popular market with an assortment of stands selling all kinds of wares, right from clothes, mugs, fruits & vegetables, leather goods, crafts, wooden crafts, and souvenirs. The market is located quite close to both Wenceslas Square and Old Town Square.
Prague Flea MarketAddress:
Along the riverbank near Palackeho namesti, Prague 2
Opening Times
: Every Saturday 09:00-16:00
What it offers
: The Prague Flea Market is held every Saturday along the river stretch near Palackeho namesti where tourists and locals alike gather to whisk through clothes, jewellery, old pictures available at drop dead prices. When you're done with the shopping, the river embankment makes for a pleasant evening walk.
To enjoy the unique experience of shopping in Prague, catch one of the next Prague
flights
as well as book a room in one of the best hotels in Prague.