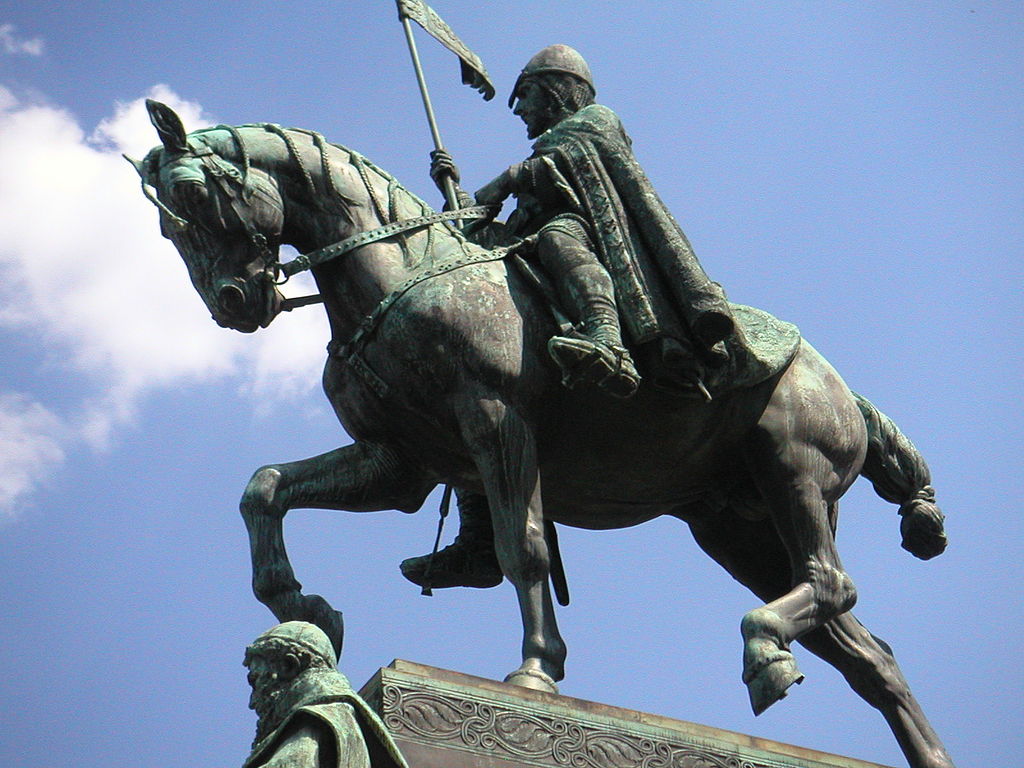 Credit:  Polyparadigm~commonswiki / CC BY-SA 3.0
Saint Wenceslas is a name held in high regard by the people of the Czech Republic and those beyond the state's borders. Born as the Duke Vaclav Wenceslas of Bohemia, he was assassinated in 935 supposedly by his own brother, Boleslav the Cruel. In the Czech Republic, this day is marked by the Czech Statehood Day or St. Wenceslas Day.
Saint Wenceslas is the patron saint of the Czech Republic known for his goodness. He was a king who had devoted his life to people afflicted by difficulty. In fact, he was not considered a prince, but a father of the wretched.  Therefore, upon his death, he was immediately considered a martyr and a saint across Bohemia.

Those beyond the borders of Czech Republic are aware of the saintliness of Wenceslas through the Christmas carol Good King Wenceslaus, written in 1853 by English hymn writer John Mason Neale. Listen to it here:
Czech Statehood Day or St. Wenceslas Day is a public holiday and celebrated throughout the Czech Republic on September 28. Every year, St. Wenceslas medals are awarded to people who contribute to Czech Statehood. This event takes place at Prague Castle, where a wreath is placed on the statue of St. Wenceslas. Further, a pilgrimage also takes place at Stara Boleslav, the location of his assassination.