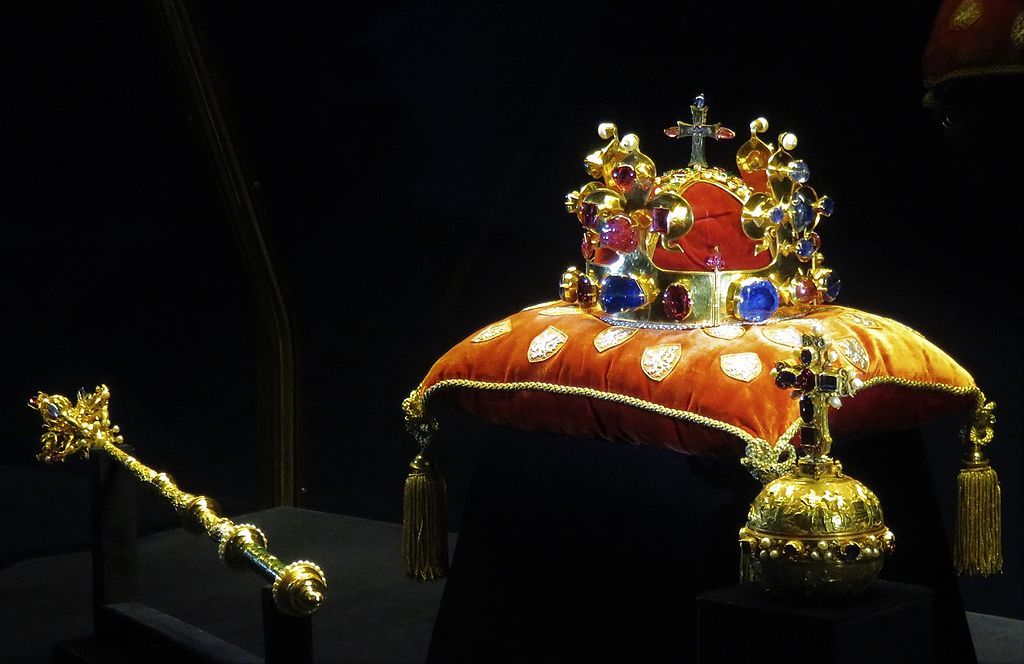 The Bohemian Crown Jewels of Prague are famous not only they are precious but also for their prominence in the history of Prague. They have been stored in St. Vitus Cathedral at Prague Castle. These are displayed only on rare occasions and are under heavy protection.
There are seven locks that need to be opened before the jewels can be accessed and there are seven different people holding the keys. So it is virtually impossible to get to the jewels unless all the seven people, ie the President, the Prime Minister, the Archbishop of Prague, Chairman of the House of Deputies, Chairman of the Senate, Dean of the Metropolitan Chapter of St Vitus Cathedral and the Mayor of Prague come together open the locks.
The Royal jewels of Prague consist of the St. Wenceslas Crown, the Royal Apple, the Royal Sceptre and the Coronation Cloak. These were displayed when Czechoslovakia became an independent Republic.
The crowning glory of the jewels is, of course, the St Wenceslas Crown. It is named after the patron saint of the Czech lands, Saint Wenceslas from the Přemyslids dynasty of Bohemia. An ancient Czech legend says that offender of the Czech lands placing the crown on his head is certified of death within a year.