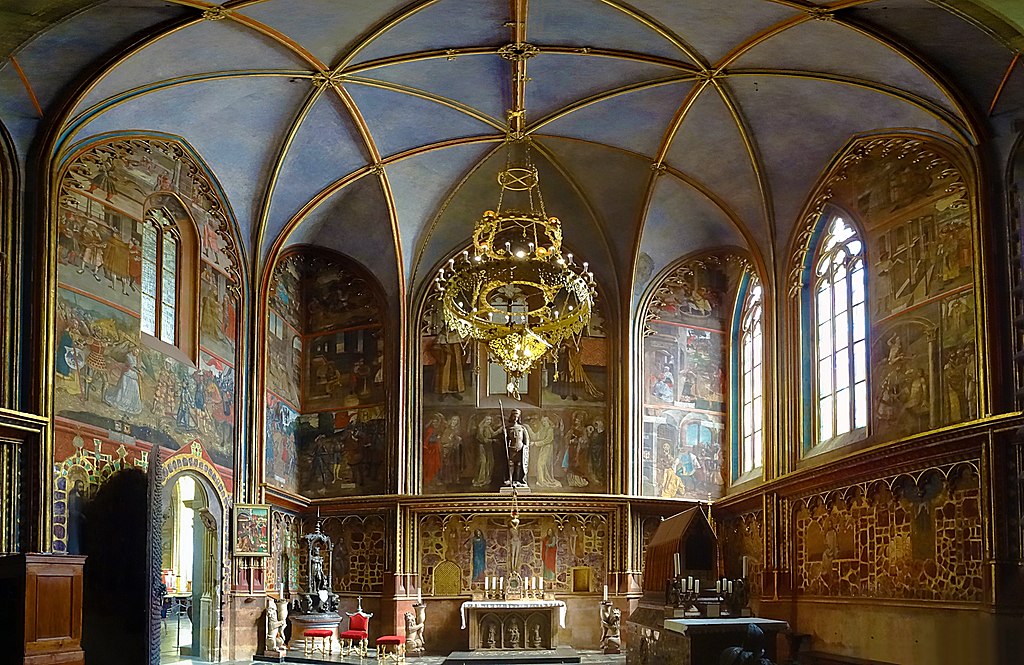 St Wenceslas Chapel of St Vitus Cathedral, a masterpiece of art and intricacy, is a gem of Gothic architecture in Prague.
A beautifully decorated chapel, St Wenceslas Chapel is dedicated to the St Wenceslas, a Bohemian Prince from the Premyslid dynasty who was assassinated by his own brother. St Wenceslas Chapel still holds the holy residues of the saint.
Take a walk in and around the chapel and you will be mesmerized by the beauty of its intricate architecture. Built by Charles IV as an honour to the Saint Wenceslas, the chapel was designed by Petr Parler, Charles IV's favourite architect. St Wenceslas Chapel has seen every coronation ceremony as the kings went to pray at the chapel.
An epitome of rich art and beautiful architecture, the decorations of St Wenceslas Chapel are inestimable. The lower parts of the walls of the chapel are decorated with more than 1300 Bohemian gems while the joints between them are covered with gold. The walls proudly show off ornate Gothic frescoes which depict the scenes from the Bible and St Wenceslas's life. The middle of St Wenceslas Chapel houses a beautifully decorated tomb of St Wenceslas connected with an altar. The holy relics of the saint are kept in a case on the tombstone.
The Coronation chamber, the most guarded area in the Prague Castle complex holds the Crown Jewels of the Czech Republic.
No doubt,
Prague
is bestowed with treasures of history, rich in art and culture. We can still see the original look of the chapel that has stayed unchanged for ages.