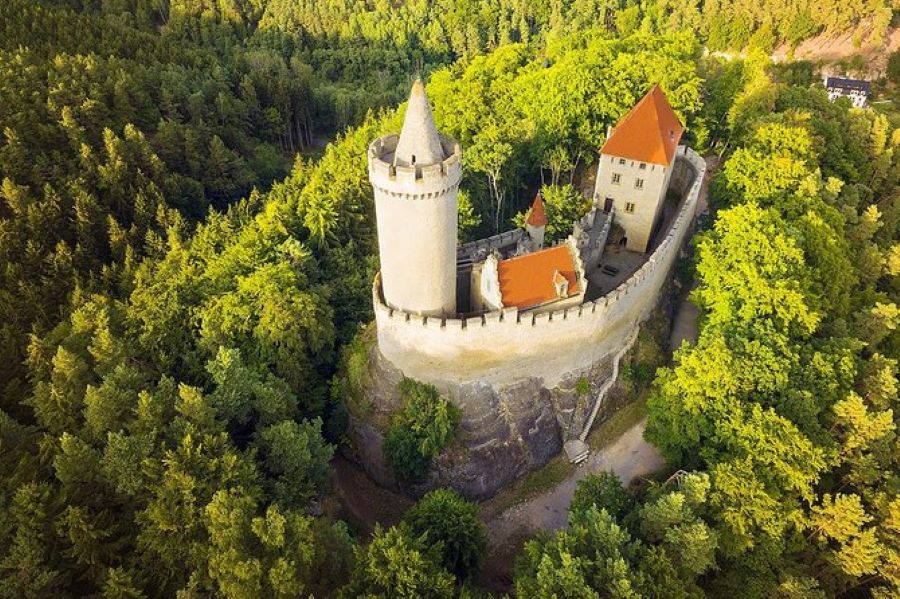 Beat the crowd in Prague with an overwhelming 20-minute sightseeing flight and watch the dreamy castles and chateaus. This sightseeing flight above the city will give you a bird's eye view on Prague's elegantly terraced gardens, Baroque, and Gothic wonders and winding Vltava river.
Passengers are picked up from their hotels or from a convenient pick-up point. From here on, they will travel to Letňany airport to board a fixed-wing airplane. Along the way, the experienced pilot will keep the guests entertained with a live commentary about Prague's historical gems.
As the pilot takes off from Letňany airport, catch the magificient views of this wonderful city. First you'll spot the world-renowned Prague Zoo, where you'll admire the calm, relaxing Prague Botanical Garden and Troja Palace littered with pleasing French gardens and Baroque sculptures. Along the way, enjoy views of the marvellous Great Strahov Stadium with a capacity to accommodate more than 250,000 people. Here you can also appreciate the radiant Prague Castle and the Gothic towers of St Vitus Cathedral. Notice the Romanesque era Basilica of St George, enveloped by numerous courtyards, palaces, and terraced gardens.

Soon you fly over the Old Town Square to observe the people of Prague mingling in the markets and, of course, the Prague Astronomical Clock and a commanding statue of the famous Protestant reformer John Hus. Why let the pushing, shoving, yelling of the crowds get to you, when you can appreciate all of this in the comfort of a plane seat? Appreciate Charles Bridge, one of Prague's most iconic attractions, before you fly along the Vltava River to Vyšehrad. The Vyšehrad historical fort is home to the Basilica of St Peter and St Paul and Vyšehrad Cemetery, where the remains of Prague's most prominent historical figures are buried.

Before you head back to the airport, you'll be taken to the Vinohrady neighborhood for a far-off view of Prague's TV Tower and the old Soviet fighter jets of the Prague Aviation Museum.

This absolutely exciting Sightseeing Flight Over Prague will give you a new perspective of the city. From up above, the stunning architecture and layout of Prague is a sight to behold!