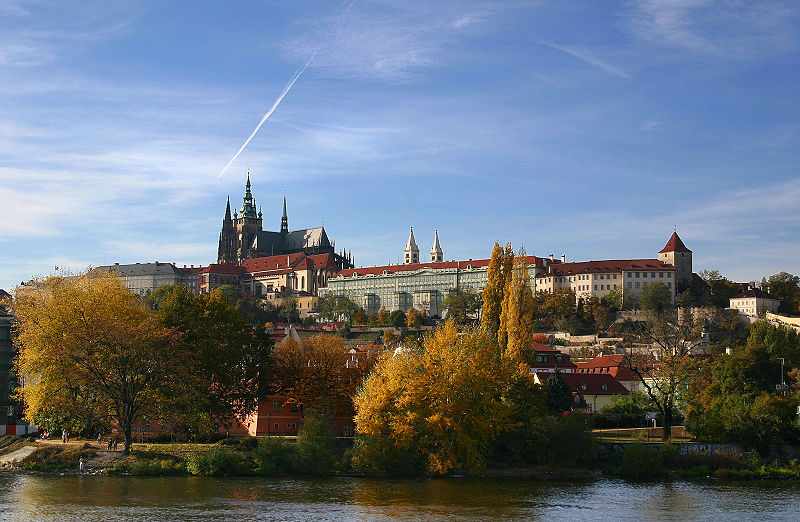 It is impossible to explore a vibrant city like Prague in half a day, but you can visit selective attractions so as to have the best introduction of the city, especially for the first time visitors having a very short time.
Prague Castle
Prague Castle is recorded as the largest castle area in the world, which has the number of magnificent buildings covering more than 7 hectares. Constructed in the 9th century, the castle is an official residence of the President of the Czech Republic. Depending upon your interest, you need to decide what to see. This UNESCO World Heritage Site. Prague Castle includes Romanesque Basilica of St. George, Gothic St Vitus Cathedral, and many more historical places.

National Museum
The National Museum is founded in 1818 by Kašpar Maria Šternberg and opened in 1890. It exhibits natural scientific and historical collections. The main historical building of the National Museum is closed for reconstruction from 2011 until approximately 2018.

Wenceslas Square
This is one of the main squares and the main centre for business as well as cultural communities. Many important historical events have occurred here. There is a statue of Saint Wenceslas, the patron saint of Bohemia.
The Prague State Opera
It is the most beautiful opera house, opened in 1888 as a New German Theatre. Recently it is known as Prague State Opera, where around 300 performances take place every year. The Prague State Opera is a part of the National Theatre.
Just go around in a car with a guide crossing River Vltava to enter the Old Town, rush through the Jewish Quarter. View St Nicholas Church from outside, the Tyn Cathedral and spend some time at the historical Old Town Hall with its world-famous Astronomical Clock and 12 apostles.

Alternatively, book A half-day tour which will take you to the not-to-missed attractions in Prague.