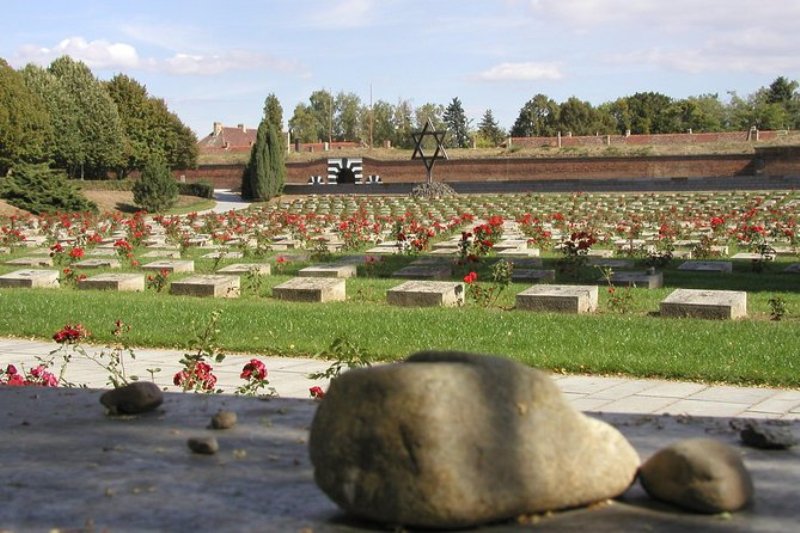 The landlocked city of Prague is a very interesting place to visit among all the tourist destinations in Europe. While this Czech capital has plenty of sightseeing places and landmarks that you can explore, none of them beats the historic significance than the Theresienstadt near Prague. Read more on this landmark site and the tragic history which has made it known all over the world.
Roughly 30 miles (65km) away from Prague lies the fated town of Terezin. The drive up there will take you around 50 minutes depending on traffic, but it is worth the travel. The town was initially built as a holiday resort for the nobles and later transformed into a fortress to protect Bohemia from the Prussian attack.
During World War II it was used as a Jewish concentration camp where prisoners and victims of the Holocaust were held before they were transferred to Treblinka and Auschwitz. While it was not an extermination camp, plenty of people have lost their lives because of the poor living and working conditions. In fact, the death toll of this 'paradise camp' was so large that as little as 150 children were reported to have survived among the many thousands that came in.
Theresienstadt is now a place of history. The fortress is converted to a museum and a memorial that is devoted to remembering the tragic loss of life. During your day trip to this landmark, you will find memoirs, old photographs, preserved artwork of prisoners and the original structure of the camp to experience how exactly the life was for Jews during World War II.
Book one of the many tours to the concentration camp Terezin available and head over to see this popular historical landmark during your holiday travels to the city of Prague.