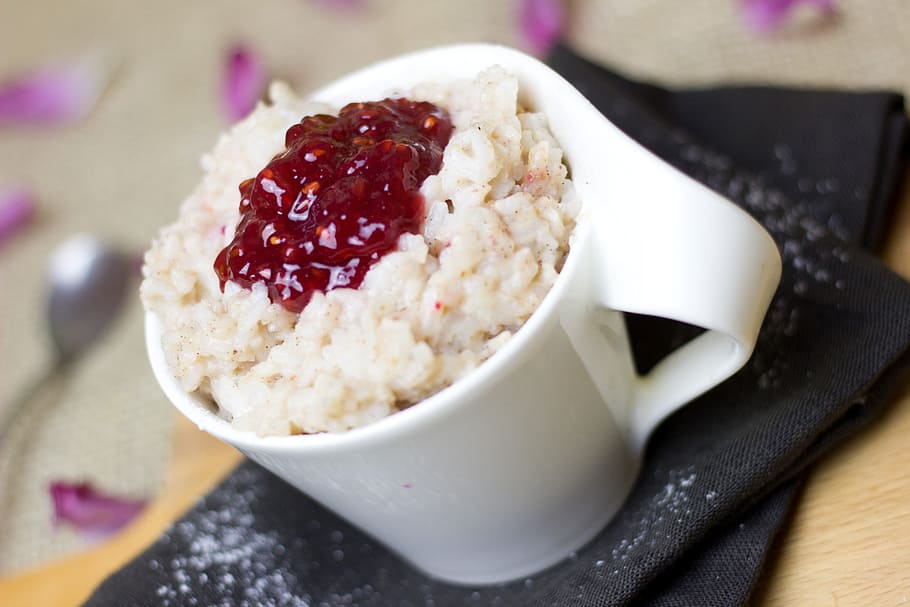 Rice is an ancient grain found in human houses as far back as 14,000 years ago. According to scientifics, there are more than 40,000 rice varieties. Due to the number of rice types, it is impossible to imagine how many rice dishes there are worldwide.
Generally, people associate rice with savory meals. It is frequently used as a side dish for meats, fish and poultry; or as a complete preparation including vegetables and proteins in a pot-meal.
However, this grain is also broadly cooked in sugary dishes like desserts and beverages. Its mild flavor and soft texture are the perfect characteristics for pairing with traditional desserts ingredients like sugar, milk, and spices.
Rice pudding is the distinctive dessert of rice versatility, since its characteristics are squeezed to obtain a delightful dessert.
Types of rice pudding
As with all rice dishes, rice pudding is not an exception for being adapted to all countries' traditional flavors. It is essentially rice slowly cooked in milk, sugar, and some spices.
Almost every country has its version of rice pudding. You can identify this dessert origin only by the extra flavors like spices, toppings, and cooking techniques.
Each version of rice pudding highlights the typical flavors of countries. For example, Indian rice pudding, also known as Kheer, is recognized by cardamom, nuts, and rose water taste.
In Spain, rice pudding is flavored with cinnamon sticks. Swedish rice pudding is baked and includes vanilla, eggs, and butter. British rice pudding is also baked, and the distinctive taste is given by toppings like roasted rhubarbs, caramel sauce, or fruit jams.
In the Caribbean, there are some recognizable variations of this dessert with fresh and strong flavors. Most of the Caribbean recipes change whole milk with other types of milk or a combination of them. Some versions contain coconut milk and species like cinnamon, cloves, and ginger.
To name a few Caribbean variations: Puerto Rican version is a rice pudding with coconut, raisins; and flavored with cinnamon, ginger, and cloves. Trinidad sweet rice includes three types of milk (whole, condensed, and evaporated), ginger, cardamom, and cinnamon. Cuban rice pudding is made with whole milk, lemon zest, and cinnamon sticks.
The best rice pudding
If you want to feel like you're in one of these countries eating their rice pudding, try this recipe and enjoy a delicious and creamy dessert. Some people prefer to eat it just freshly cooked when it is still warm. Others refrigerate and enjoy it very cold. Try both ways and decide the one who fits your taste.
Puerto Rican rice pudding
This sweet rice is usually served on Thanksgiving and Christmas. Rice is cooked in coconut and evaporated milk, flavored with cinnamon, cloves, and ginger. This delightful dessert gets its final touch with raisins.
Servings: 5  |  Prep time: 5 minutes  |  Cook time: 1 hour
Ingredients:
2 cups of long-grain rice.

1 can of coconut milk.

1 can of evaporated milk.

4 cinnamon sticks.

12 whole cloves.

1 teaspoon of ground ginger.

1 1/2 teaspoons of salt.

1 1/2 cup of sugar.

1 cup of raisins.
Preparation:
Soak rice overnight by putting rice in a bowl and then cover it with enough water. The next day, drain rice and reserve.

In a saucepan, mix coconut and evaporated milk. Bring these kinds of milk to a boil.

Add cinnamon sticks, salt, cloves, and ground ginger. Stir very well, and cook at medium heat for 15 minutes.

In another pot, incorporate rice and 2 cups of the milk mixture. Cook at low heat.

Remove constantly until milk is absorbed. Then, add more milk and continue stirring.

Cook covered for 20 minutes, stirring constantly.

Incorporate sugar, raisings, and remaining milk. Continue cooking for 15 more minutes. Keep stirring all the time to prevent the rice from sticking to the bottom of the pot.

When rice is tender and creamy, take it out of the heat, and let it stand.

Serve warm with cinnamon powder on the top.
Final recommendations
Almost all rice pudding recipes require babysitting for getting successful results. If you want to replicate this rice pudding, take a look at the following tips:
Buy high-quality ingredients.

Use long-grain rice to get the distinctive rice pudding creaminess.

Cook rice at low heat.

Use a big pot.

Stir the mixture regularly.

Add extra milk if necessary.