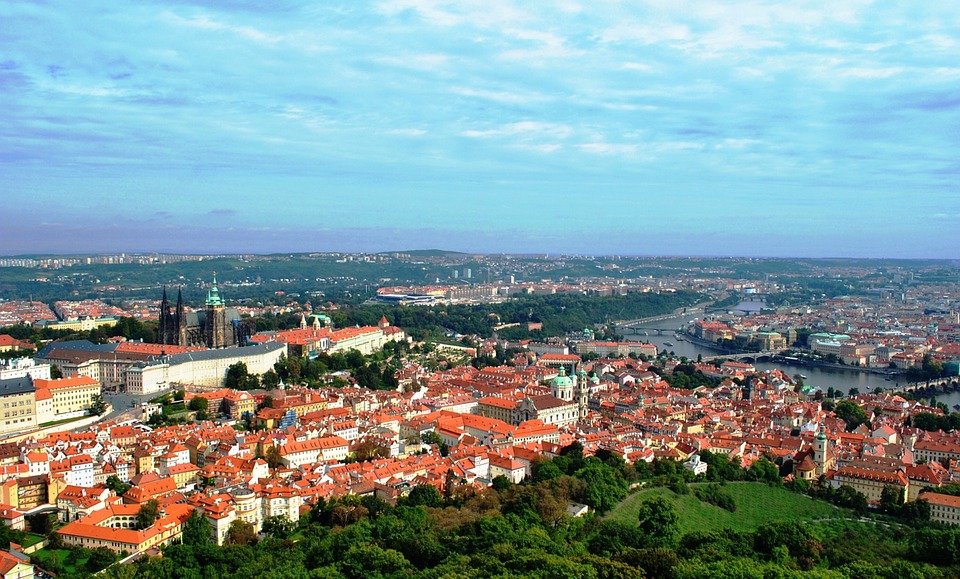 Prague, a tourist paradise, enjoys a continental climate with hot summers and cold winters. Travellers prefer to visit the city between May and September when the temperature is not too hot and not too cold. In summer, the maximum temperature doesn't reach more than 35°C (95°F) as well it doesn't drop less than 10°C (50°F).
The city experiences four seasons such as spring, summer, autumn, and winter. Spring is mild with blooming flowers. Summer is led by warm weather, greenery, and light showers. Autumn is cool, cloudy and foggy. However, winter is extremely cold as well receives occasional snowfall.

No doubt that the city appears very beautiful on bright summer days. Some tourists visit Prague in winter when it is completely covered with snow. The advantage of visitng Prague during offseason is hotels, flights and restaurants offer heavy discounts.

It is advisable to carry raincoat and umbrella if you are in Prague during summer months because it receives maximum rainfall in summer. Don't wear heavy clothes because you may have to bear heat and humidity.
In winter, you should not forget to carry sweaters, long sleeve shirts, and heavy jackets. Always wear comfortable shoes because you will have to walk a lot to visit many tourist spots.