If you are planning a trip to Prague in February, it really is a great time of year to check out the city. First, it is not going to be as taken over by tourists due to the colder weather, so you can see more of the sights and sounds without all of the crowds.
Dress Warm
First of all, it is going to be cold. It is likely going to snow and there is wind. The average temperature is 33 degrees. If you are from an area like this for the winter than you know how to dress. Having a few layers and a hat and gloves is important. You can pick up a scarf or gloves from a local vender, if you do not want to pack everything, but you should make sure and pack a comfortable and warm jacket along with sone other layers.
Businesses and Museums Close Earlier
With fewer tourists there are fewer dollars to run certain tourist based businesses and museums. Due to this, you need to check up on what the updated hours are for the facility. You may find that it closes a few hours before when it might normally. Due to this, you really need to keep it all in mind before you plan your trip to Prague.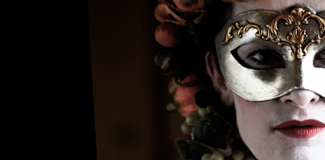 Festival
The
Prague Carnival
takes place February 6 and ends on the 17th while the
Opera Barocca Winter Festival
starts on the 7th and also lasts all the way until the 17th of the month.