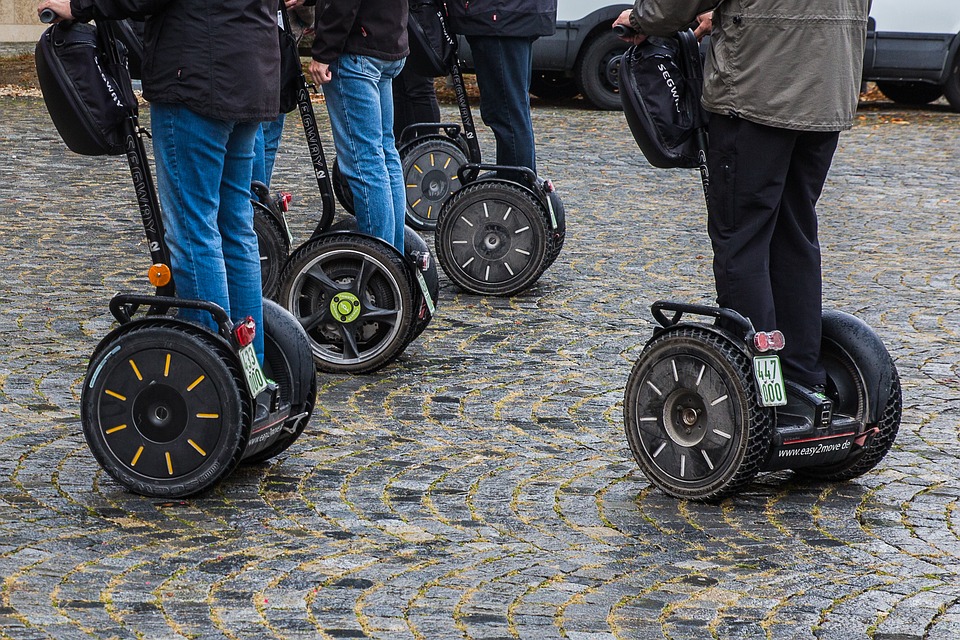 One of the most beautiful cities in the world, discovering the fascinating cultural attractions of Prague on only foot or vehicle is neither feasible nor recommended. What if a transport vehicle could zoom through the narrow alleys and cobbled roads at the flick of an eye, uncovering the unseen and capturing memorable photo opportunities for its tourists? This is what exactly, the Segway – a one passenger, two wheeled electric scooter does, when people ride it to discover the famous places of Prague.
Prague is booming with the culture at every given nook and corner that remains undiscovered many a times thanks to unavailability of proper means of transport. It would be a pity if tourists missed the chance to capture the glorious picture of the city just because they were too tired to walk. Prague Segway Tours are perfect means for individuals, groups, and families who want to unearth the historical center of the city, narrow lanes and streets without tiring themselves.
 
Tourists do not find it difficult to operate the Segway scooter since it is ideally designed to replicate the process of human walking. Moreover, with its electric engine and dynamic design, it perfectly fits into the mold of an environment-friendly vehicle. In a matter of few hours, tourists will visit and experience historic sites and buildings that otherwise would have been overlooked for lack of time or due to the walking distance.

All Prague Segway Tours are accompanied by an English-speaking guide who will enrich the tourist with the historic significance of the place. In addition, ponchos (in the case of rain) and helmets for protection are also provided by tour companies.

Next time when you visit Prague, make sure that you effortlessly explore Prague on a Segway scooter. It is a guaranteed, brilliance experience worth more than a thousand words.