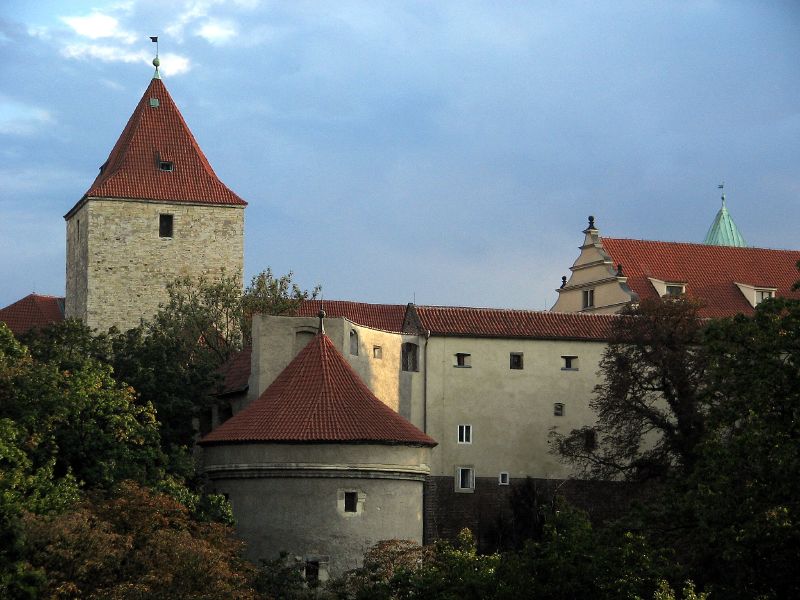 Prague is a land whispering legends and myths that make it all the more enchanting and alluring. Its deep mysteries curved along the castle pathways lie to be unfurled for the curious tourists. Every nook and corner of this land breathe of history and legend. They tug at your heartstrings make
Prague
seem more like a land leaping out of a storybook. The legend of the Dalibor Tower has the same lyrical and magical feel to it. The tower was built in 1496 under the reign of King Vladislav Jagiello as part of the Castle fortification. The tower lies on the eastern side of the Golden-lane.
The tower derived its name from its first prisoner the Knight Dalibor of Kozojedy.

As the legend goes, this young knight earned the King's wrath by giving refuge to serf rebels who had overtaken their lord and gained freedom from serfdom under threat of death. Dalibor was ordered to be executed and was imprisoned in the tower which is today known as Dalibor's Tower. Dalibor learned to play the violin while in prison and he played it beautifully with haunting notes that people stopped to listen to it. They loved it so much that people often provided him with food and water. Without this generosity of the people he would have died before execution as prisoners were often neglected and left to starve to death. Dalibor's music was a reminder for everyone that Dalibor was wrongfully punished. Even the King's people were wary of Dalibor's popularity and afraid to execute him openly. However when Dalibor's music no longer filled the air, people knew that he was dead. His execution was carried out in the yard that lies in front of the tower.

The unsung story of Dalibor was later captured in an opera by the father of Czech Music, Bedrich Smetana.