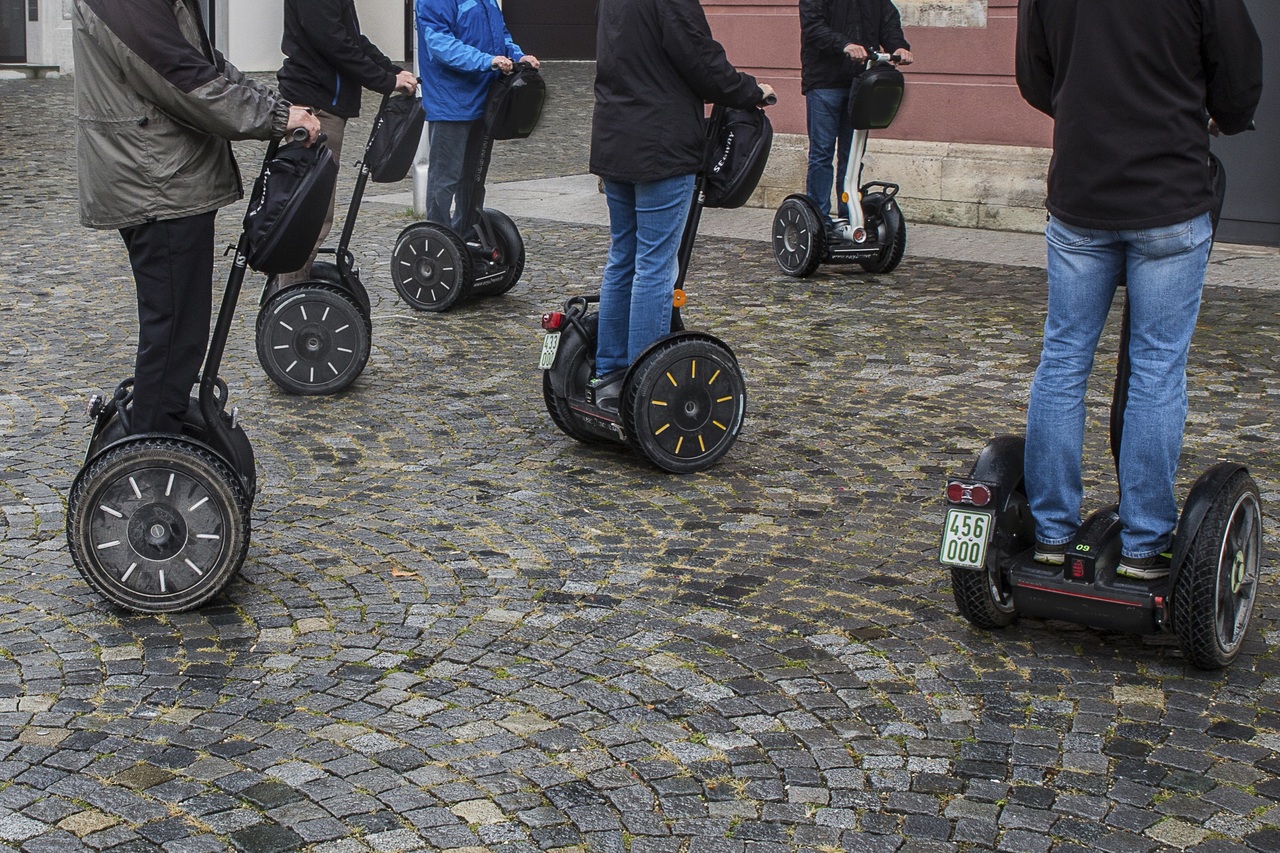 Prague Segway City Tour is an exhilarating way of getting around in the city on a two-wheeled scooter. It's a fun-packed excursion offering an opportunity to explore hidden streets or drive along riverbanks to hunt for optimum views of the city.
Segway is driven on the streets with light traffic, along with the bike paths as well as through pedestrian areas. For safety reasons,
Segway guided tour
is necessary for new drivers before they set off excursion. No previous experience is required for driving a segway, but a newbie needs to take training and do practice.
It becomes easy to discover various attractions like Charles Bridge, the Lesser Town (Mala Strana), St. Nicholas Church, the Strahov Monastery, the Petrin Hill and Observation Tower, the Prague Castle, the National Theatre, the Wenceslas Square, the Estates Theatre, the Old Town Square and the Jewish Quarter and many more.

Segway City Tour takes you in present, past and future providing a chance to know the city in a much better way. The minimum age for driving segway is 8 year as well as your weight shouldn't exceed 120kgs. No need to wear special clothing while riding a segway. It would be great if you wear warm clothing in winter and apply sunscreen to the skin in summer.

All tours offer 5 - 10-minute introduction and training, private English speaking guide, helmets, free soft drink, and ponchos (in a case of rain).

Get the best experience of life by driving a segway in this fairy-tale city.