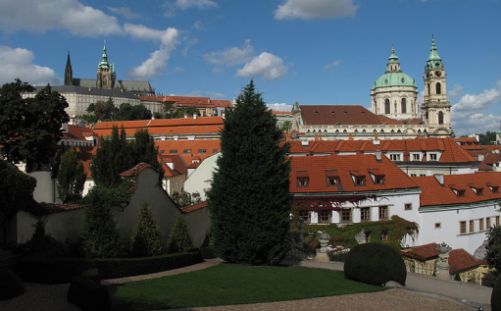 Prague, one of the most beautiful cities in the Czech Republic is a well-known destination for fun and entertainment. It's popular for chic architecture and historic monuments. The city is an intermingling of ancient culture and modernisation as well as nestling for tourists who visit Prague for pleasure and excitement.
With lots of things to offer, this capital city of Czech Republic is famous for outstanding activities and recreational centers. It's quite difficult for anybody to distinguish between day and night lives. The city looks as electrifying in the night as it appears during the day.
One can enjoy plenty of activities at night such as clubs, pubs, and explore the city in the day by visiting cinema halls, parks, gardens, and zoos.

Prague Botanical Garden
The city is fortunate to boast two botanical gardens. One is located at Nadvorni while another lies near Na slupi 8. A garden near Nadvorni is a Japanese garden while another garden which is located at Na slupi is Prague's first botanical garden founded by Charles IV in the 14th century. These gardens are famous for varieties of floras such as Victoria cruziana, the giant water lily.  The gardens are a good example for greenhouses and lush environment.

Prague Zoo
It's not easy to move in and around Prague zoo in a half day. The zoo consists of several animals, plants, and birds. It is most probably the perfect place for children and parents. Prague zoo is a good option if you are looking for a complete relaxation and day-outs. Besides being a learning spot for children, it has good atmosphere and surrounding. A modernized penguin area is a center of attraction.

Palace Gardens
The Palace gardens are a collection of old terraced gardens on the slope underneath the Palace. These terraced gardens have many forms such as Kolowratska, small Palffy, large Palffy, Ledeburska & small Furstenberska. The New Town offers exquisite views of excellent gardens as well stays busy because of many tourists and locals. It also provides a breathtaking glimpse of the skyline of Prague.

Other attractions include the Kart Centrum Radotin that is famous for go-karting. The Velka Chuchle is the perfect spot for horse-racing. The city has countless cinema halls such as the Atlas Art Kino, the Bio Oko, the Kart Centrum Radotin and the Kino Aero. Visit Prague to take pleasure in exploring various locations.