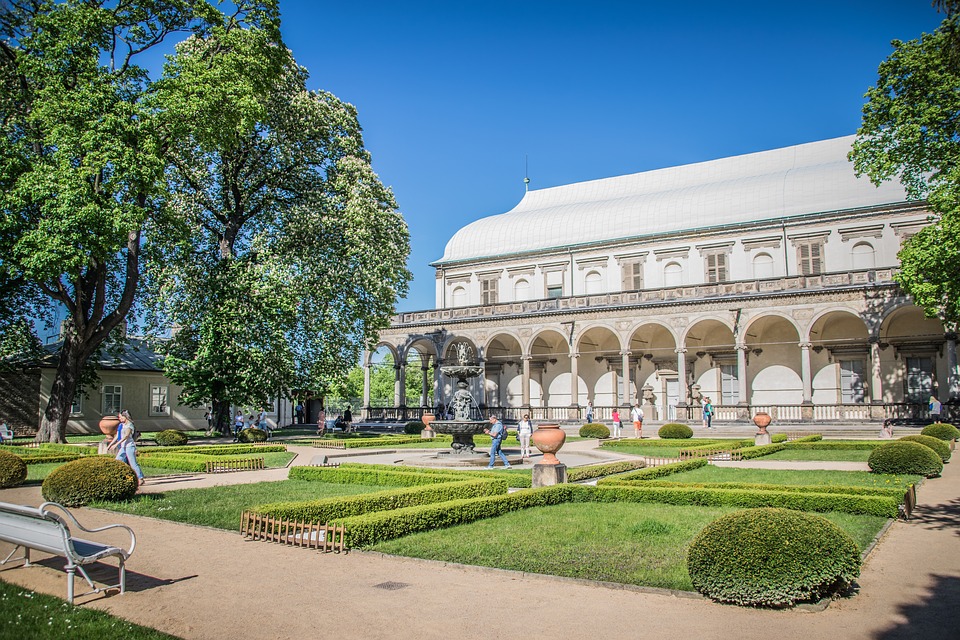 Prague, capital city of the Czech Republic and one of the most beautiful cities in Europe has nurtured gifts of nature with great care. Green spaces are the proofs of this! While roaming around the city, look for the signs that read 'Sady' as it means 'gardens' in English.
Here are some the most beautiful and famous gardens of Prague:
Ostrov Kampa (Kampa Park)
Located near the city's most popular attraction, Mala Strana, Kampa Park (also known as Kampa Island) offers picturesque views of old waterwheels which were used to power the mills back in ancient times. 'Museum Kampa' has great collections of modern Central European art.
Vojanovy Sady (Vojanovy Park)
Located near Kampa Island is another interesting garden called 'Vojanovy sady', one of the secret gardens of Mala Strana. As quiet as a cemetery, it has uncountable plants of tomatoes, figs, several types of roses. And for your surprise, the garden also has goldfish ponds and peacocks!
Letenske Sady (Letna Park)
Located near the Prague Castle, the Letenske garden lies high above the city. It is the favourite place for sports lovers as it has a huge shaded play area for kids, newly paved long paths for the rollerbladers, and open places to enjoy Frisbees and fly kites, and a clay tennis court as well!
Riegrovy Sady (Riegrovy Park)
This is another garden crowded by sports lovers. Here you will get to see people enjoying the petanque, Frisbee and small football games. Apart from the beer garden, there is a slope where people sit and watch the spectacular views of the sunset.
Visit as many gardens as possible and make your holidays in
Prague
brim over with totally different experience! Do not forget, summer is the best season to fly to Prague since the gardens in the city come alive with full blossoms.