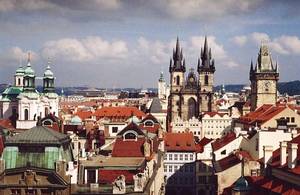 Prague, the city of a thousand spires, the jewel in the crown of Europe, the mother of all cities is truly worth dreaming about. It is a city immersed in history and abounds in historical architecture. Winding boulevards, cobbled streets and castles that seem to leap out of a fairytale make Prague everyone's dream city. Some have enjoyed the magical charms of this city and are still left with a thirst for more. Others yearn to visit Prague but are unable to do so, due to financial constraints. However, it is not necessary that you have to spend a fortune on your trip to Prague.
Staying at Prague apartments rather than hotels can considerably cut down your travel expenses. This is especially true if you are traveling as a large family. Low-cost accommodation is not the only advantage of staying at apartments in Prague. While saving money, Prague apartments also enable you to experience and enjoy the true flavour and culture of Prague, which you would not find in any hotel. Staying at Prague Apartments also offers you more flexibility and freedom of choice. Apartments can be found in the heart of the city of Prague or away from the city center, according to your preference. These apartments are furnished with the modern conveniences of television, air conditioner, internet access, heating, and ironing. The warmth and the hospitality of the people of Prague can be truly experienced only by staying in a Prague apartment. Apartments can be rented in Prague with the starting rental cost, as low as 35 euros per night.
So, start planning for your holidays in Prague right away and book early
flights
to Prague to avail huge discounts.