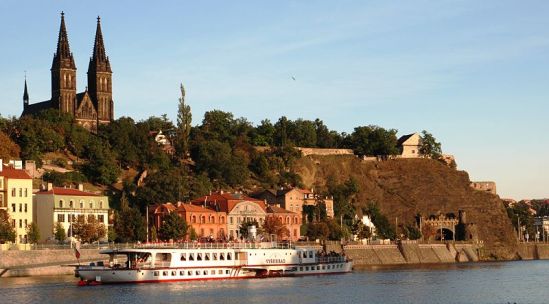 Image Credit: Creative Commons/Stanislav Jelen
Prague, a paradise on the earth is recognized niche with much hidden beauty as well wonderful surroundings that suits one's taste. Anybody who thinks of spending memorable holidays with friends, relatives and family must visit Prague once in the lifetime. One big reason for that is its ever-increasing historic and modern significance.
Staying in Prague is next to dwell in heaven with all amenities ready to welcome visitors of distinguished background. Prague is a love at first sight, which is quite difficult to forget. Discover the city with a new outlook as well prefer one of the best tours in Prague. Choose an interesting tour amongst the given options.

Prague Bike Tour

Explore the city in a distinguish way and choose the best sightseeing tour by a bike. Visit notable sites, landmarks and architecture. Wander in old-fashioned side streets and take a break at the riverside pubs along the Vltava River. Experiment with different types of Czech beer samples. Not fear to ride a bike even though you are a beginner. You must feel comfortable with your guide as well enjoy a slow pace bike ride at your comfort. Start a bike tour from Dlouha Street close to the Old Town Square. Take a 2-hour ride and enjoy each moment.

Prague Night Tour

Get a chance to visit the Krizik Fountain as well experience music and light performance. Explore the combination of water jets, music and coloured laser lights. One of the best places to visit displaying magnificent waterworks choreographed to a soundtrack of classical and latest music in addition to the light show. It is a 2-hour night tour and provides a fantastic place for children, adults and elderly people. The tour offers an English-speaking guide which is always at your response. Listen to the music of Smetana, Dvorak, Mercury, Vangelis and Lloyd Webber.

Prague Castle Tour

It is a 3.5-hour walking tour of the Prague Castle along with an expert guide. The walking tour offers a chance to explore Europe's largest medieval castle. Visit the Saint-George's Basilica ancestral covent and unveil the secret of the magic Golden Lane. Acknowledge the story of Black Tower in the legendary Prague Castle. The walking tour includes visiting so many places such as the Royal Palace and St. Vitus Cathedral.

If you are the first time visitor, then you should not hesitate to avail much of the amenities. Right now e-book cheap flight to Prague and select to stay at hotels in Prague.