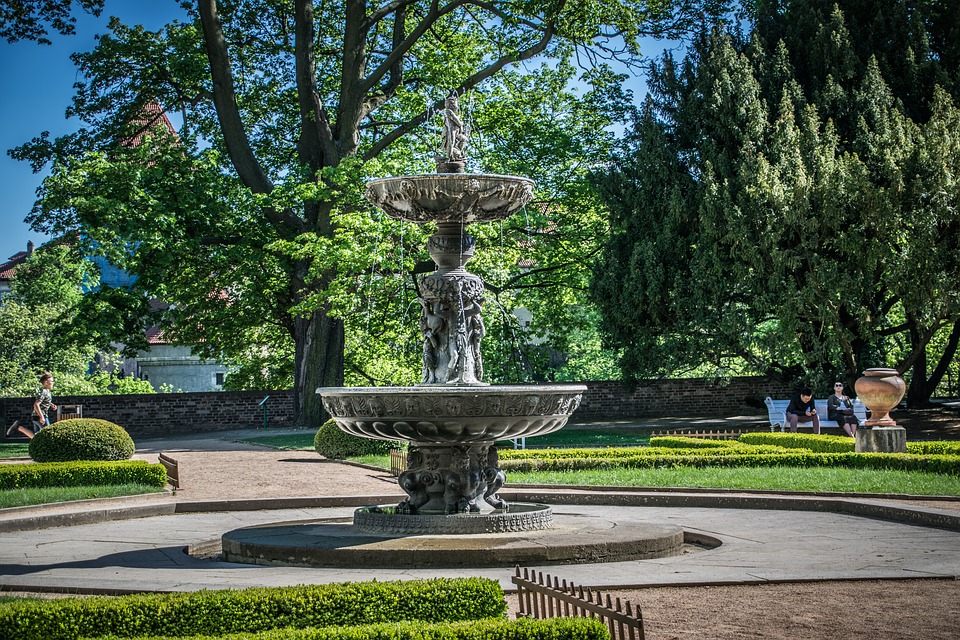 The Singing Fountain (Zpívající fontána) is very beautiful Renaissance fountains located in the garden of the Summerhouse of Queen Ann. The water flowing from this fountain creates a very rhythmic sound.
There were more than 400 fountains in
Prague
during the 19th century. Some of these were simple while others were adorned with classical, natural or biblical motifs. The singing fountain built during the 16th century, at Prague Castle still stands today.
This fountain is located at Belvedere in the summer house of Queen Anne which forms part of the Royal Gardens at the Prague Castle. The singing fountain is one of the finest and spectacular fountains built during the Renaissance period. The wax model and the drawing for the fountain was done by an Italian painter, 'Francesco Terzio of Bergamo'. It was cast by Master Jaros and the wooden mould was cut by Hanus Peysser. Bronze and Bell metal were used in making the fountain. This fountain is richly adorned with palmettes, hunting motifs and plastic mascarons. The water spurting from the water jets create a rhythmic sound when they fall on the bronze plate. However, the musical sounds can only be enjoyed if one is sitting below the level of the bronze basin.