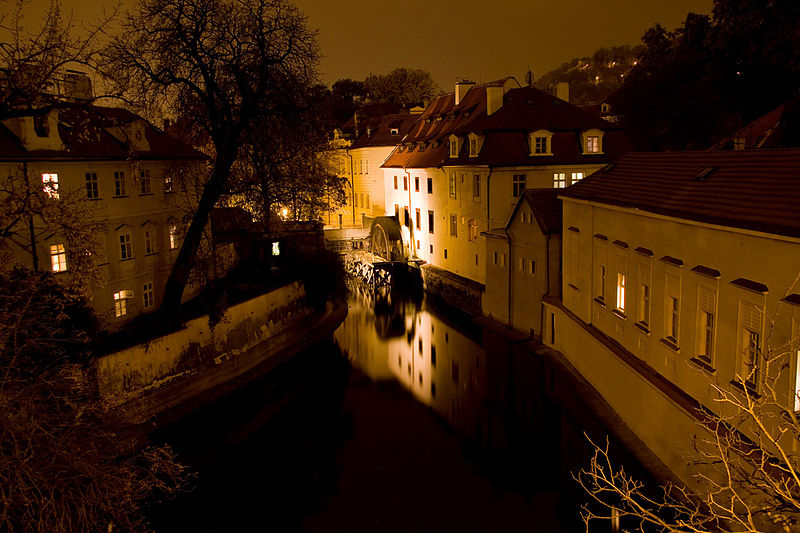 Kampa Island in central Prague, Czech Republic.
Image Credit: Creative Commons / Smtunli, Svein-Magne Tunli
Kampa Island is the largest romantic island on the Vltava river separated from the Lesser Quarter of Prague by Čertovka stream, also called the Devil's stream. Initially, the water from this stream was used by water mills, some of which such as the 'Hut' mill and Velkopřevorský mill have been preserved for their uniqueness.These days, the most important attraction on Kampa Island is the Museum Kampa, a modern art gallery displaying European and Czech work.
Kampa Island is easily reached from the Charles Bridge. It offers picturesque views of the Vltava river, Old Town, Charles Bridge and old, medieval styled houses of Lesser Town (Mala Strana). As you discover the island, one can find a 12th century Romanesque Judith Bridge, hidden behind an arch of the Charles Bridge.
During the middle ages, the island was a large park. But due to habitual flooding, houses weren't built until the 16th century. One such beautiful house is the 'Na Kampe Namesti', dating back to the 17th century. Today's Kampa Park, at the southern end built along the Vltava river, has been created by combining several palace gardens such as that of the Lichtenstein Palace.
Along with other attractions, the romantic island also boasts of captivating houses such as At the Blue Fox, At the Gold Grape, At the Gold Lion or At the White Boot. These Renaissance houses were built in the 16th century and are decorated with Classicist façade with rich Rococo stucco work.
Visit
Prague
and stay at one of the romantic hotels in Prague, to get a once in a lifetime opportunity to enjoy sightseeing in this beautiful city.