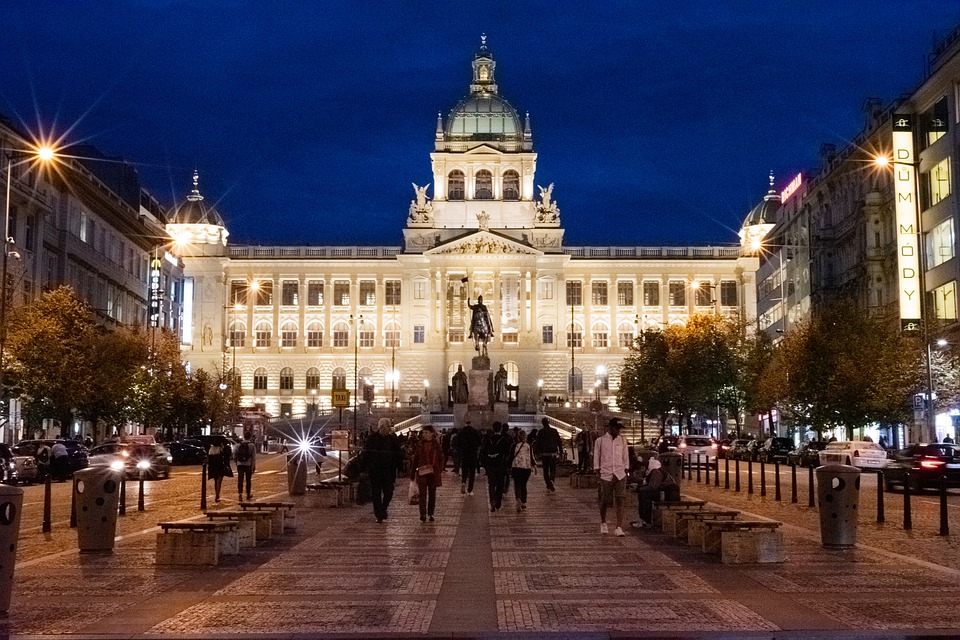 Prague is an enchanting holiday destination, where you will love meandering around the cobbled streets and enjoy the romantic riverside views. If you wish to soak up the cultural ambience of Prague, then you must check out the city's hidden jewels. We've rounded up some intriguing spots for you.
Ungelt
Ungelt is one of the most significant historical sites in Prague located near the Old Town Square. It was built in the 11th century and was popular as a merchant's yard where ungelt (customs duties) were collected. You will love the architectural styles of the houses in this complex, and you can look out for the Granovský Palace, one of the best Renaissance treasures in the city.
Jerusalem Synagogue
The Jerusalem Synagogue designed by Viennese architect Wilhelm Stiassny in 1903 is a fascinating blend of Art Nouveau and Moorish styles and a must-visit spot. Admire the main facade which has a large Islamic arch and a rosette window with the 'Star of David'. 
Fanta´s Art Nouveau Café
The Fanta's cafe at Prague's central railroad station has sculptural motifs with European art nouveau style. The café got a major facelift to give the visitors a glimpse of Czech architecture.

Wenceslas Square (Vaclavske Namesti)
Wenceslas Square is a popular historical focal point where visitors can immerse themselves in magnificent art nouveau buildings. This is also a great spot to enjoy a quick bite.
Franciscan Garden (Františkánská zahrada)
You will love the captivating Franciscan Garden where you can explore interesting sculptures, fountains, and charming fruit trees. You can choose to relax on the benches in the backdrop of fragrant rose bushes.
So, are you excited to discover Prague's hidden jewels? Then, we highly recommend you choose this Prague tour where you can explore the city's hidden gems.