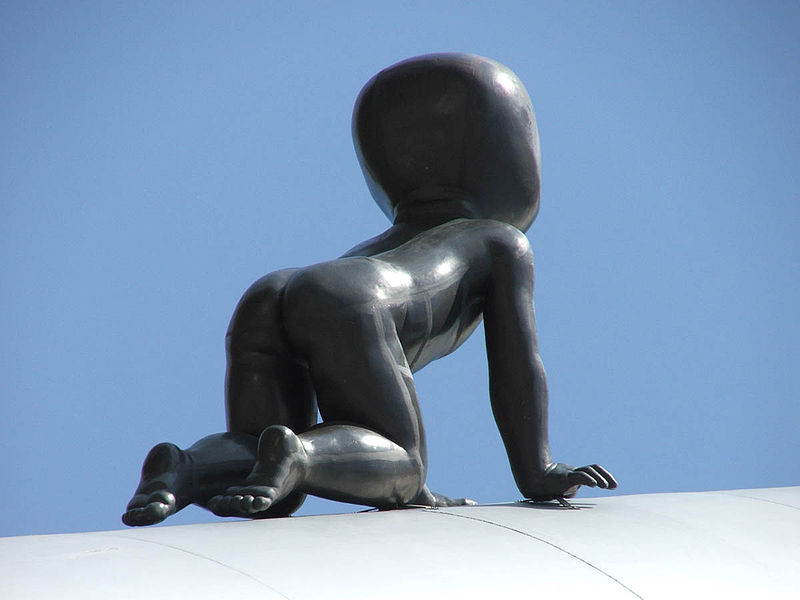 The Zikov television tower is an unusual and giant structure in Prague that stands tall over 700 feet. Earlier it had the distinction of being the ugliest structure in the world. It is now considered as the most weird monument.
Czech sculptor and artist David Cerny attached giant crawling babies to the structure in the year 2000. The sculptor was known for his protests against the Soviet Communist regime that controlled the Czech Republic till 1989. The babies have bar codes that jut out from their smooth foreheads instead of faces. The babies were removed in 2001. However, due to public opinion, they have installed back again. The babies look tiny from the ground up, however, they are well over six feet high. The tower has ten babies in all. The tower offers panoramic views of the city from its observation deck.
These babies were a signature style of Cerny even before the Zikov tower. In fact, they had even featured at the Chicago exhibition in the year 1995. In spite of this, the Zikov television tower is considered as the most impressive monument by Cerny. Other works by Cerny in the city add to the attractions in
Prague
.