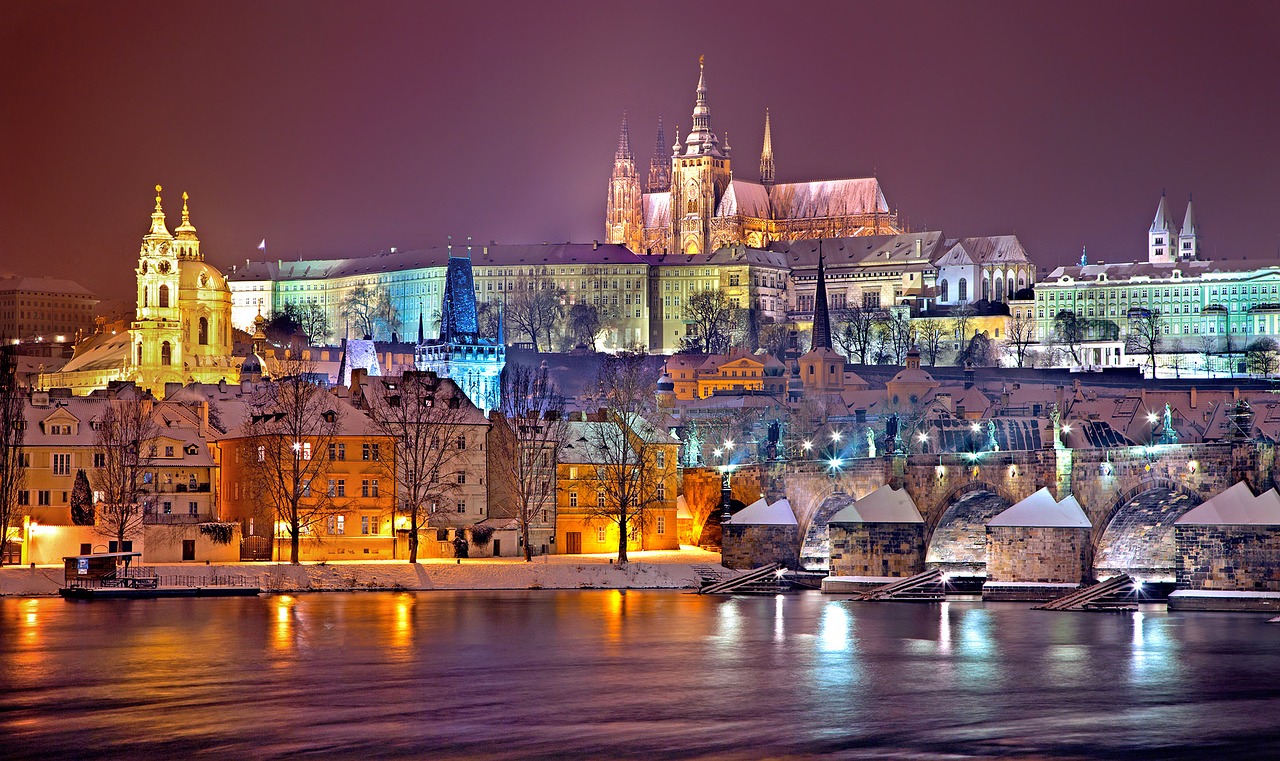 Prague, a marvel of Europe, is the most beautiful city in the world. It is famous amongst tourists because of the magical atmosphere as well as the mystical surrounding. This capital city of the Czech Republic is known as a fairytale city and also "The golden city of 100 spires".
Because of cathedrals, classic bridges, cobble-stoned streets and golden tipped towers, many tourists want to stay in the city to spend time away from their busy life. The historical centre of Prague has been included in the UNESCO list of world heritage sites. 

A big advantage for tourists is that they can plan their journey any time throughout the year. In summer, Prague is blessed with colourful and vibrant climate, while winter has its own glitter where snow-covered streets, bridges and cobbles appear a bit distinct.

Prague is a jewel in the crown of Europe because of unprecedented past as well as unparalleled architecture. Rotundas, Gothic cathedrals, Renaissance places and baroque churches are built in the art nouveau style. In the 19th century, Bernardo Bolzano counted 103 towers and spires on all of the cathedrals and buildings. Therefore, the city is called "The golden city of one hundred spires."

With ongoing alterations and adaptations, the city is stepping towards modernisation. Due to developments in travel and tourism industry, the city stands on the position of the most visited place in entire Europe.

Make sure to visit Prague if you are planning a Europe tour in the upcoming season.