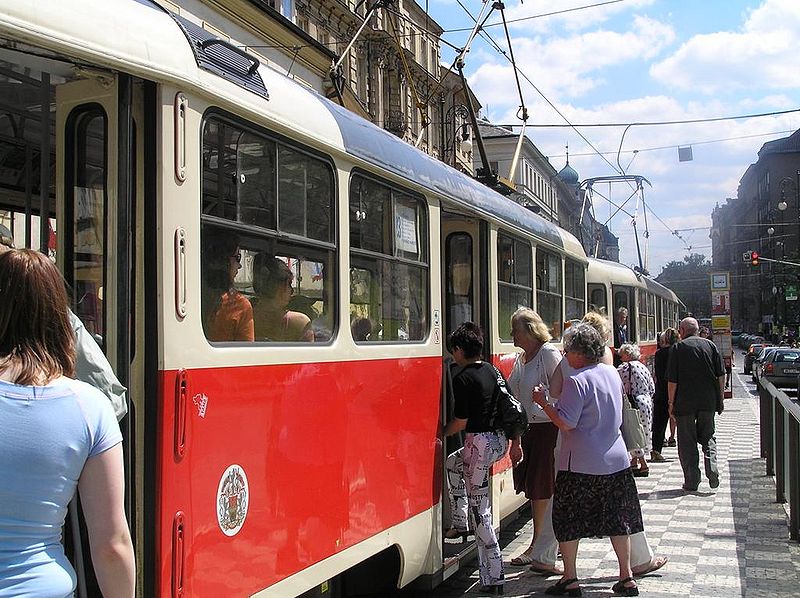 Image Credit: Creative Commons / Helga
Prague, the capital and the largest city of Czech Republic welcomes millions of travelers every year to its magical bridges, cathedrals, church domes and the swift flowing, romantic Vltava River. But it also invites tourists to not-so-good things of life, including pickpockets, thieves and businessmen.
In any tourist city, pickpocketers do brisk business, taking advantage of unassuming tourists carrying valuable stuff such as money, documents, camera and cell phones. To avoid getting robbed and continue enjoying a safe trip, prevention is the best protection.
Don't carry large amounts of cash. Preferably go for credit cards or withdrawing money from cash machines as needed. They are installed in every nook & corner and come with an English language version.
While sightseeing, if you are carrying the original essential documents , ensure that their copies are kept safely at the hotel room. This will help you retrace the documents in case they are lost.
Be careful in crowded places such as trams and historical center of Prague.
Hold your handbag tightly and close to your body. If possible, wear a money belt instead of a handbag.
Don't exchange money on the street.

Car break-in is also a very popular crime in Prague. To avoid car theft, always park your vehicle in a guarded parking lot or a parking garage. Don't park the car on a street.

Charging exorbitant amount from passengers is a common practice by taxi drivers in Prague. Decide the fare before you board the taxi to stay clear of unnecessary hassles. Preferably, order a taxi over the phone from a reliable taxi company.

Refrain from visiting Wenceslas Square and main train station after dark as there have been cases of property crime and thefts.

In the case of an emergency, call 158 for the state police, 156 for city police or Central Emergency number 112.

Book Prague hotels in advance to receive fantastic early bird discounts.