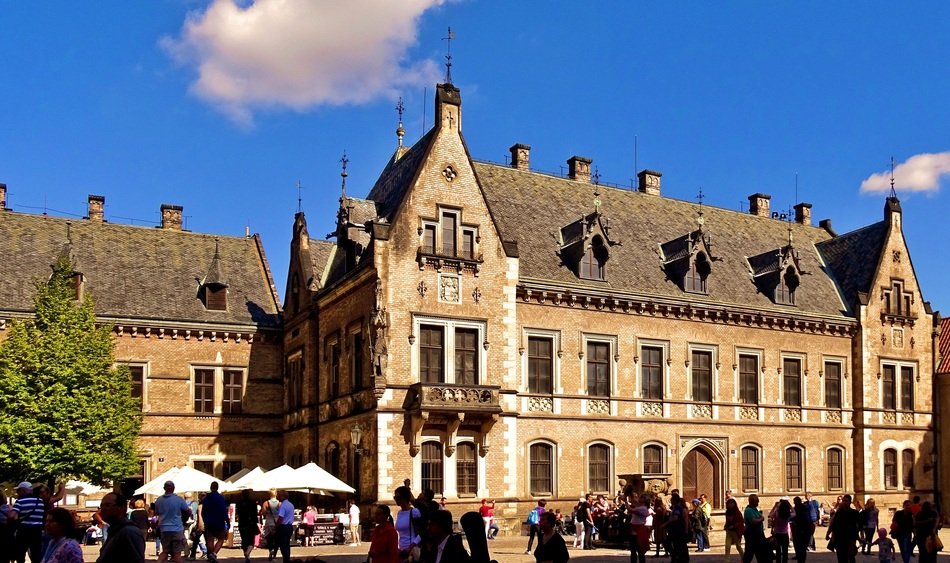 Prague, the capital and the largest city of the Czech Republic welcomes millions of travellers every year. Its magical bridges, cathedrals, church domes and the Vltava River invites tourists from all over the world.
Be aware of pickpocketers in Prague's touristy areas. High-risk areas include Charles Bridge, Old Town Square, Karlova Street and Wenceslas Square. Protect yourself from being a victim of them. To avoid Prague pickpockets: 
Don't carry cash with you. Preferably go for credit cards or withdraw money from cash machines as needed. They are installed in every nook & corner.
Don't carry original documents like passport, travel insurance etc. Keep them safe in your hotel room. Carry a xerox copy of your documents. 
Be careful in crowded places.
Hold your handbag tightly and close to your body. If possible, wear a money belt instead of a handbag.
Don't exchange money on the street.
Car break-in is also a very popular crime in Prague. To avoid car theft, always park your vehicle in a guarded parking lot or a parking garage. Don't park the car on a street.
Charging exorbitant amount to a passenger is a common practice by taxi drivers in Prague. Decide the fare before you board the taxi to stay avoid unnecessary hassles. Preferably, book a taxi over the phone from a reliable taxi company.

Refrain from visiting Wenceslas Square and main train station after dark as there have been cases of crime and thefts.

In the case of an emergency, call 158 for the state police, 156 for city police or Central Emergency number 112.