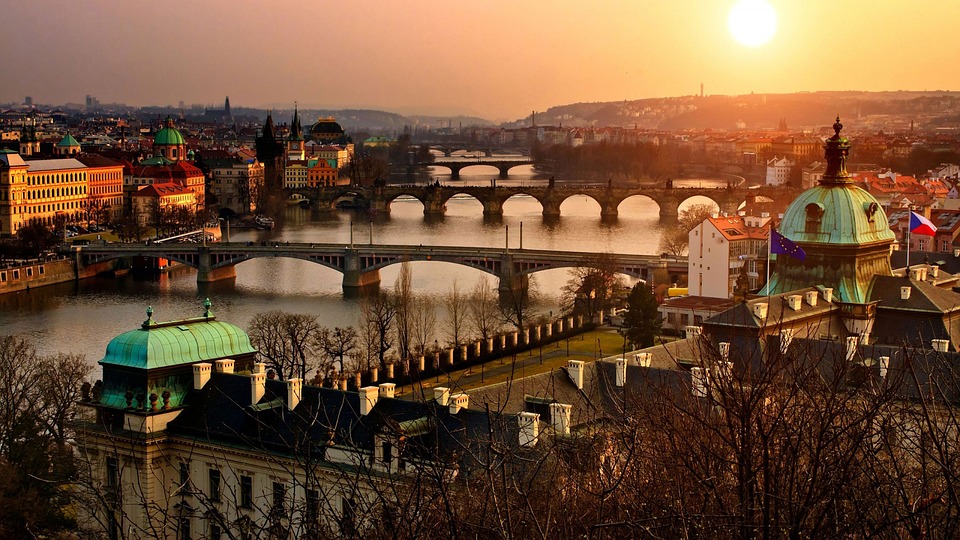 Prague the capital city of the Czech Republic has a colourful history and is known for its rich archaeological monuments. One of the phrases associated with Prague is 'the mother of all cities'. Prague has a hoard of rich culturally important monuments. We have listed top 10 monuments for you to visit when you are in 
Prague
.
Prague Castle– As of today, Prague Castle is the largest and the best-preserved castle in the world. The seat of kings and queens in ancient Bohemia, it is now home to the royal crown jewels. The Prague Castle comprises of St Vitus Cathedral, Romanesque Basilica of St. George, summer palaces, gardens and a monastery. It is also the seat of the president.

Charles Bridge and Bridge Towers– The Charles bridge is a historical bridge that connects the Old Town and Lesser Town over the Vlatava River. The bridge is lined with 30 baroque-style statues on both sides of the parapet. These statues are replicas and the originals are exhibited in the lapidary of the National Museum. Three gothic style towers guard the bridge.

Old Town Hall with the Astronomical Clock– The astronomical clock located on the southern wall of the Old Town city hall in the Old Town Square is one of the oldest and the only working clock in the world today. The procession of the Apostles is worth seeing.

Josefov - Prague Ghetto – Josefov forms the most important historical monument of the Jews in Europe. It also comprises of the Old Jewish Cemetery and the Jewish Town Hall.

Powder Tower– The Powder Tower was an important landmark as a gateway to the Old City. Bohemian kings had to pass through the tower on the way to their coronation. The tower used to serve as a gunpowder storage facility, which is how it derived the name 'Powder Tower'.

St. Nicolas Church – St Nicholas is a spectacular baroque structure situated in the centre of the Lesser Town Square. It is one of the largest churches built in Prague by Jesuits.

Petrín View Tower– The Petrin Tower is set atop the Petrin hill and resembles the Eiffel Tower in Paris. It was built for the Jubilee Exhibition in 1891.

Church of Our Lady of Victory– The Church of Our Lady of Victory is a famous pilgrimage site and draws many worshippers. It is also known as the Church of the Infant Jesus of Prague.

Loreta– Loreta is a popular pilgrimage site and comprises of a cloister, the holy hut, and a clock tower. The 27 Loreta bells greet you with the chimes of 'We greet you a thousand times' at every hour. It is also known for the Loreta treasure which comprises of the sacral objects from the 16th and 18th century.

Vysehrad Castle– The Vysherad Castle is located on a hill near the Vltava River. It comprises of the Vysehrad cemetery, the Rotunda of St Martin dating back to the 11th century, the Church of St. Peter and Paul and the underground casements where the original statues from the Charles Bridge are placed.