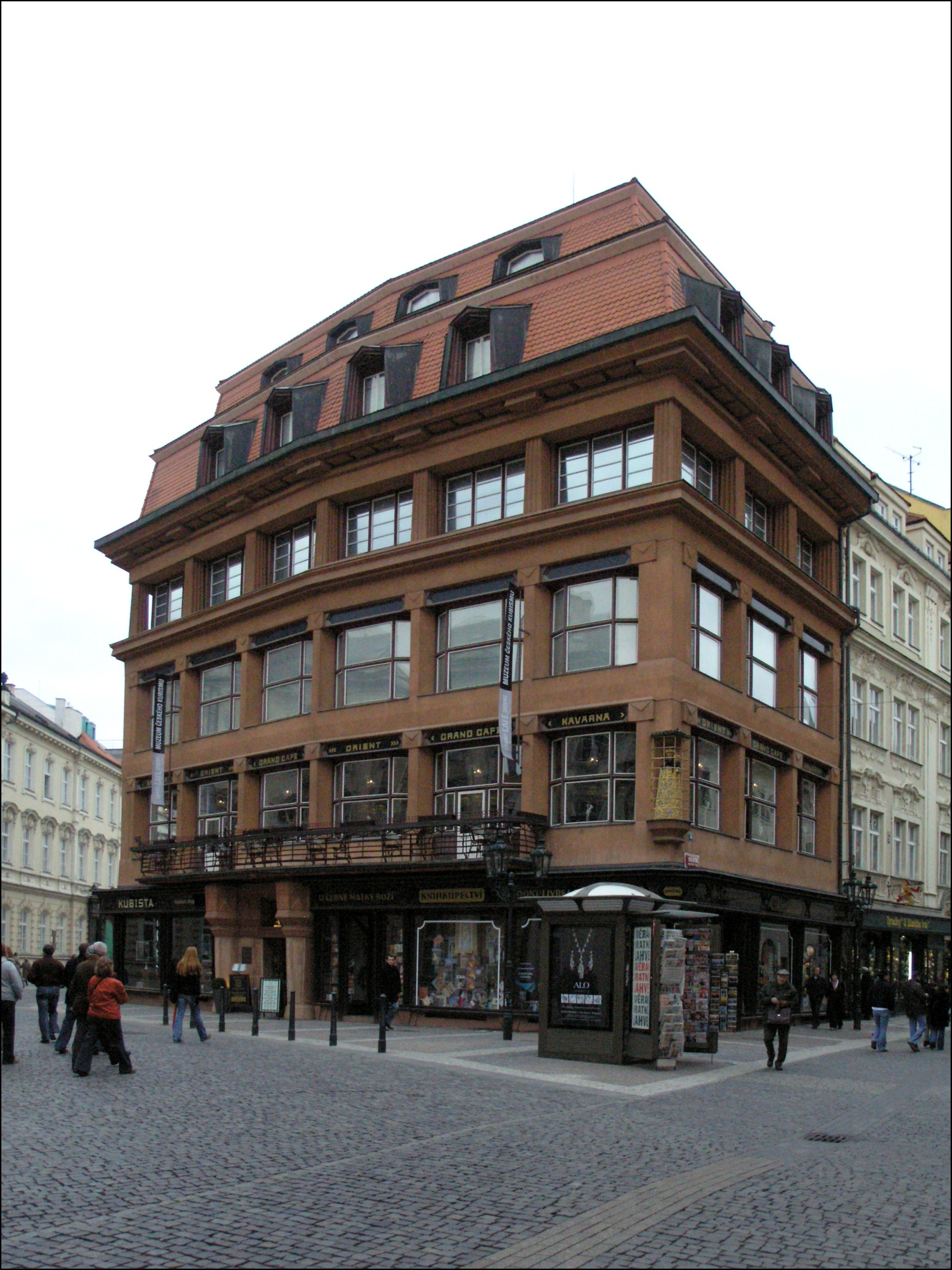 Image Credit: Creative Commons / Matěj Baťha
When cubism evolved as an avant-garde art movement in the 20th century, many inspired cubist artworks, paintings and sculpture became famous. But in Prague it was different. Along with paintings, furniture, and sculptures, even houses had architectural terms dictated by Cubism. This style evoked by Czech artists is perfectly reflected in the House of the Black Madonna now home to a small museum of Cubism.
The House of the Black Madonna sometimes referred to as Black Mother of the Lord is the first Cubist house built in Europe by architect Josef Gocar for tradesman F. J. Herbst between 1911 and 1912. Located on the corner of Celetná Street and Ovocný trh, there originally stood an old Baroque building that was demolished for the purpose of the Cubist house. Initially, the conservationists disagreed with its construction arguing that the design would look out of place with the old, historical buildings. But the Cubist house has withstood the test of time as it blended beautifully with the neighboring historical buildings, illustrating the 'contextualization' of Cubist architecture.

The Cubist House with its subsequent reconstructions has paved way for unique designs such as angular bay windows, imposing Cubist portal, characteristic capitals between windows, and cubist designed balcony railing, staircase, and the handrail.

Gočár had originally built the masterpiece as a department store for his client, but after heavy restorations, it was converted into a museum, in 2002-2003. Dedicated to permanent exhibits of Cubist art, it pays great attention to the initial years of Cubism in Czechoslovakia when it was introduced as a way of life. Along with paintings and sculptures of famous artists,  documents related to Pavel Janák, Josef Gočár and Vlastislav Hofman are also exhibited.

Visit Prague and the House of the Black Madonna to get an insight into the era of Czech cubism. Notable Prague attractions such as Astronomical Clock and Old Town Square are also just round the corner in the Old Town area.