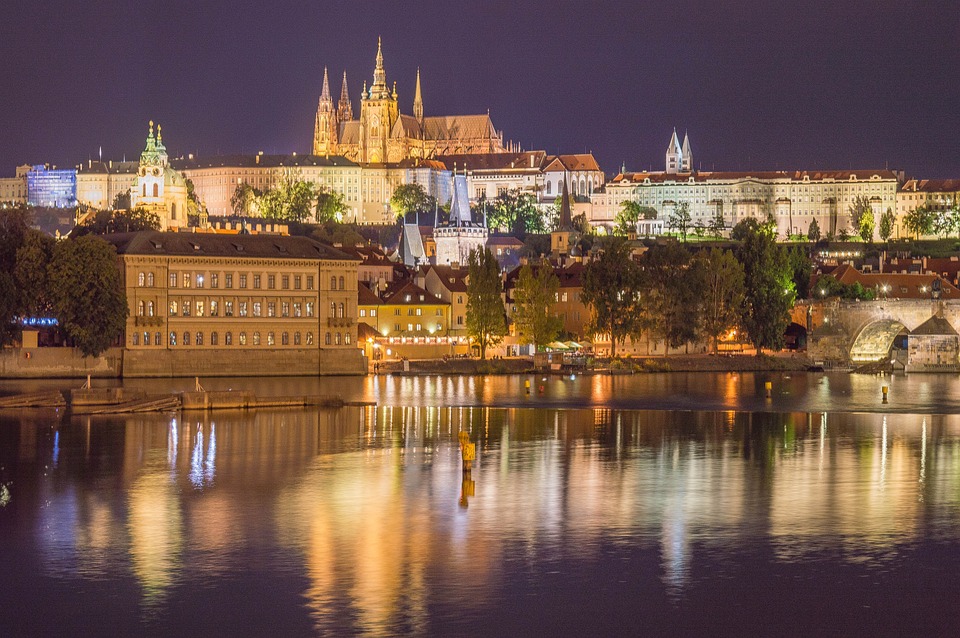 Prague, famous as 'City of Hundred Spires' is one of the tourists' favourite hot destinations as it unfolds not only the scenic beauty but a long and rich history as well.
Prague Castle is the largest ancient castle in the world. Beautiful palaces, churches and buildings inside Prague Castle represent every classic architectural style right from Roman-style of 10th century through the Gothic style of 14th century. Under the reign of Charles IV, the royal palace was rebuilt in Gothic style in 14th century. St Vitus Cathedral also depicts Gothic style while Basilica of St. George depicts Romanesque style. Other eye-catching buildings include a monastery, 'Belvedere' summer palace built by Ferdinand I for his wife Anne. The gardens and defense towers are also not-to-be-missed.
Rudolph II, who used Prague Castle as his main residence constructed the northern wing of the palace along with the Spanish Hall where his precious art collections are exhibited. The Czech Crown Jewels are also kept in the Prague Castle.
Prague Castle
remains open from 5.00  and midnight every day during summer season (April 1 to October 31) while it remains open from 6.00 to 23.00 every day during the winter season (November 1  - March 31).
The ceremonial Changing of the Guard including the flag ceremony can be enjoyed daily at 12.00 in the first courtyard of the castle. The Changing by the Castle gates takes place from 7.00 to 20.00 during the summer season while from 7.00 to 18.00 during winter.
Also, the gardens inside Prague Castle are freely accessible for the tourists!