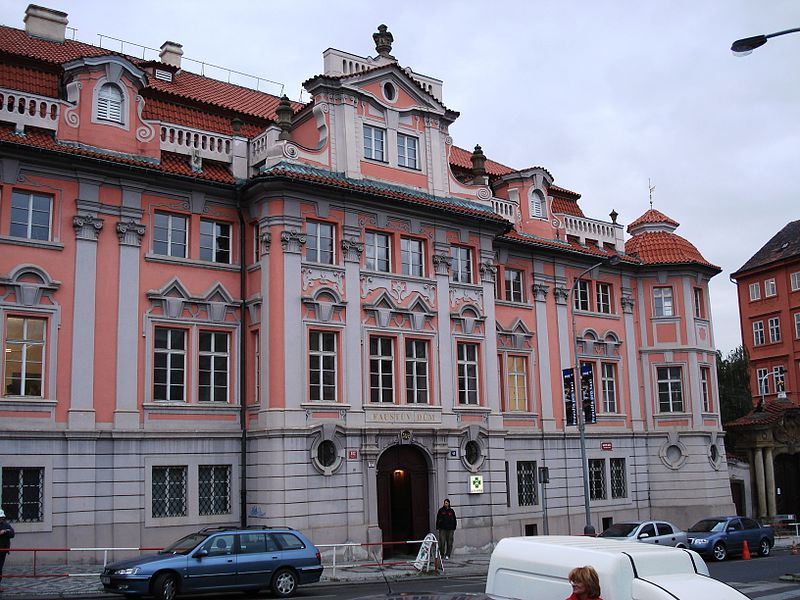 Prague, the city boasts of many hues and colours, like a diamond trapped in many angles under the probing rays of the sun gives out a spectrum of colours. Prague is a land of allure and enticement, of myth and legend. It is also a land of magic and mystery. The Faust House silently screams of secrets and tales lived within its walls. Is it a mere co-incidence that it is located at Charles Square in Na Morani, the site where sacrifices were made to the dark goddess Morana? The shady history of Na Morani creates a haunting backdrop and an eerie setting for the Faust House.
The Faust connection began to rise with the house in the 14th century when it was owned by Prince Vaclav of Opala, an avid admirer of alchemy and natural sciences. In the reign of Rudolf II, the younger son of Jakub Krucinek, the astrologer, murdered the elder son over treasure, supposedly lying hidden in the house. Alchemist Edward Kelley or Ferdinand Antonin Mladota of Solopysky who also graced this house with their strange experiments adding to the eccentricity of the house. Explosions in the house caused holes in the roof. The son of Antonin was brilliant at mechanics and shocked people with the doors opening on their own, electric shocks when touched a handle or even a flying staircases! A legend also says that a poor student chose to live in the house as he had no other place to go. When he found a book of black magic in the house, he was believed to be taken by the devil, the same way Faust had been taken and was never seen again. Perhaps the creepiest inhabitant of the house was Karl Jaenig who was fascinated by death. He slept in a coffin and wrote in his will that he wished to be laid down in the coffin facing the earth.
Even today, the unexplained fires, dead cats found in the basement of the house continue to keep the eccentricity of the Faust House alive. This house is now closed to the public but maybe if you listen closely enough, you can discern the stories trapped within the house.
Board
flights
to Prague and uncover the many layers of this mysterious city.