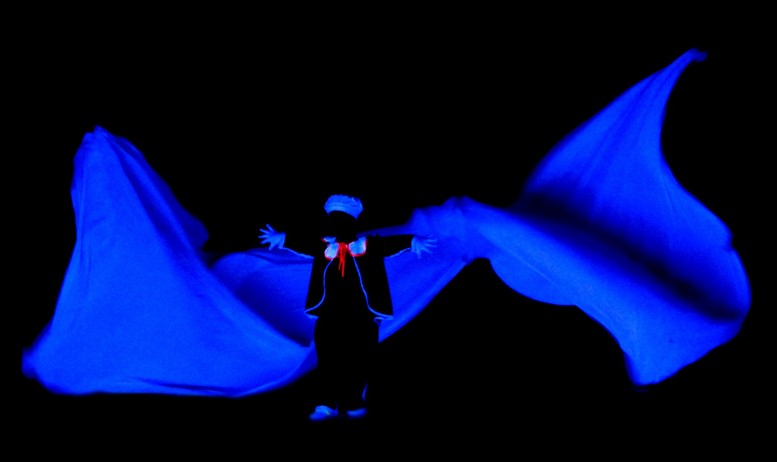 A typical Czech theatrical performance, Black Light Theatre is characterised by the use of fluorescent colors and black light illusion in a black box theatre. As the performances are mainly visual and language is not a barrier, they appeal to people of all ages and children.
A Black Light Theatres makes use of various mediums, say puppets, mimes, ballet dancers, and acrobatics to put across their story. However, their distinctiveness lies in the use of black curtains, darkened stage and UV light paired with artists donning fluorescent costumes. All these settings work together to create optical illusions and geometric patterns that are remarkable to view.

As humans cannot distinguish black on black, they feel as if the fluorescent objects are defying space and gravity. Actors dressed in black or UV light costumes take advantage of this human imperfection to create clever lighting effects. Ballet performances, contemporary dance pieces, and stories unfold within this effective surrounding.

In Prague, there are many black light theaters that use this medium of visual communication on their home stage. The symphony between light and dark can be viewed at Ta Fantastika Theatre, Image Theatre, Metro Theatre, All Colours Theatre or WOW Black Light theater.

Visit Prague to book tickets for this exciting show!