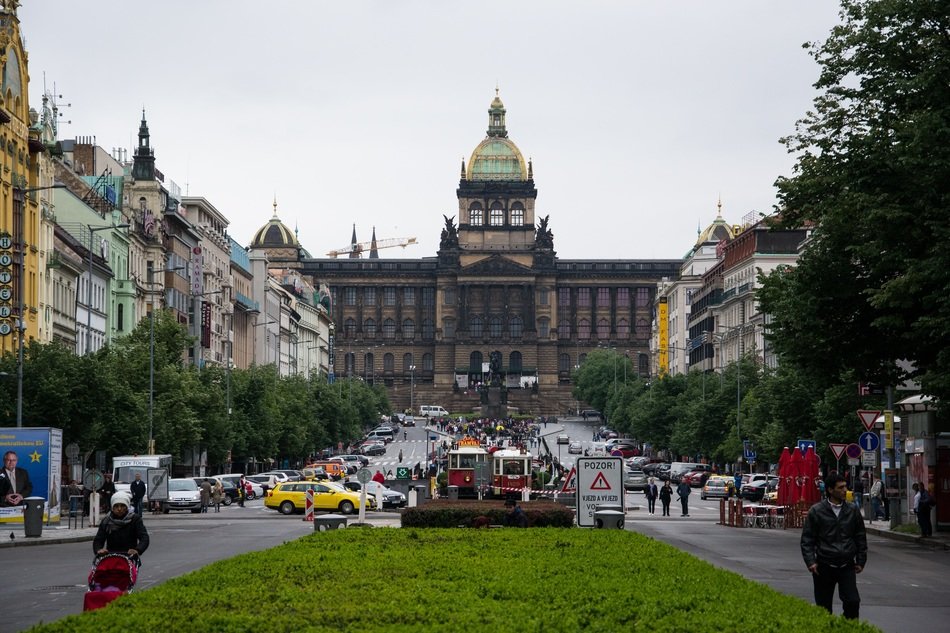 Prague's lively nightlife and small cafes attract a lot of youngsters but the old cultural places are still the most visited sites of this vibrant capital. The remains of the Habsburg Monarchy and Austro-Hungarian Empire loom large over the city at various cultural and historic attractions, most of which can be enjoyed absolutely for free.
Charles Bridge
The Charles Bridge, a Gothic bridge connecting Old Town and New Town is a popular tourist hotspot. Charles IV, the Holy Roman Emperor built the bridge in 1357 as a trade route and over the centuries it was beautified with an alley of Baroque statues of saints. Though the replicas have replaced the original, tourists still love walking across the bridge to visit the various kiosks, vendors and admire painters painting masterpieces of the bridge.

Churches
Prague is dotted with various medieval churches that are open to the public free of charge. This includes the Church of Our Lady Before Tyn where famous Danish astronomer Tycho Brahe is buried. The highlight of the church is its impressive 20-story high tower, rising above the neighbouring houses.

St. Vitus Cathedral, the country's most important and biggest church is the seat of the Archbishop of Prague. Located within the Prague Castle complex, the visually overwhelming cathedral contains the tombs of many Bohemian kings and Holy Roman Emperors. Entrance is charged, but a part of the structure can be visited for free. One can hear the ring of all seven cathedral's bells every Sunday afternoon.

Old Town Square
The Old Town Square with its Romanesque, Gothic and Baroque buildings claim the Middle Ages of the 12th century. Notable sites include the Astronomical Clock or Orloj, the third-oldest astronomical clock in the world and oldest one which is in working condition.
Prague Castle
The office of the current Czech Republic's President and in the past to many Kings of Bohemia and Holy Roman Emperors, Prague Castle is the biggest castle in the world. It is also home to the Czech Crown Jewels. The premises of the castle with beautiful gardens and sight of ceremonial changing of the guard is open to the public for free. The exhibition halls and historical monuments, of course, are charged. The castle complex remains open until midnight in the summer season so that visitors can capture the beauty at night as well.