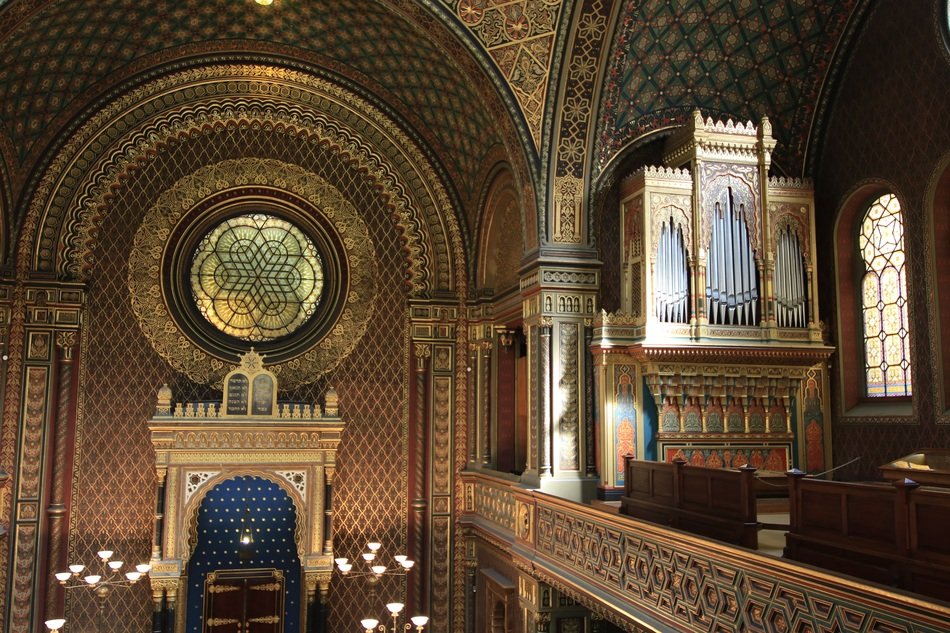 The Jewish imprint in Prague can be found all over the city. Prague has a rich history that dates back to thousand years. Prague is home to a Jewish ghetto and Jewish cemetery.
You can also sample the delectable delicacies from the Jewish cuisine. The Jewish quarter is a blend of the ancient, the present and the emerging. This quarter was incorporated in Prague, in the year 1850 and was home to the largest Jewish community.
The Old-New Synagogue located on Maiselova Street is the pulse of the
Jewish Quarters
. It is the oldest synagogue in the world with the Gothic facade. There are various tales attached to this area, including that of the legendary Prague monster, the Golem. Some tales even claim that this Synagogue was built from the stones of the second temple of Jerusalem.
On top of the Jewish town hall is the clock tower decorated with Hebrew figures. It has a distinct architectural appeal. Here you will find the kosher eatery Shalom, where you will be served meals after the synagogue service.
Wander through the Jewish cemetery and visit the most notable tombstone of Rabbi Loew, the creator of the Golem. Also follow the footsteps of the legendary German-Jewish writer,
Franz Kafka
by visiting his house and museum in Prague.