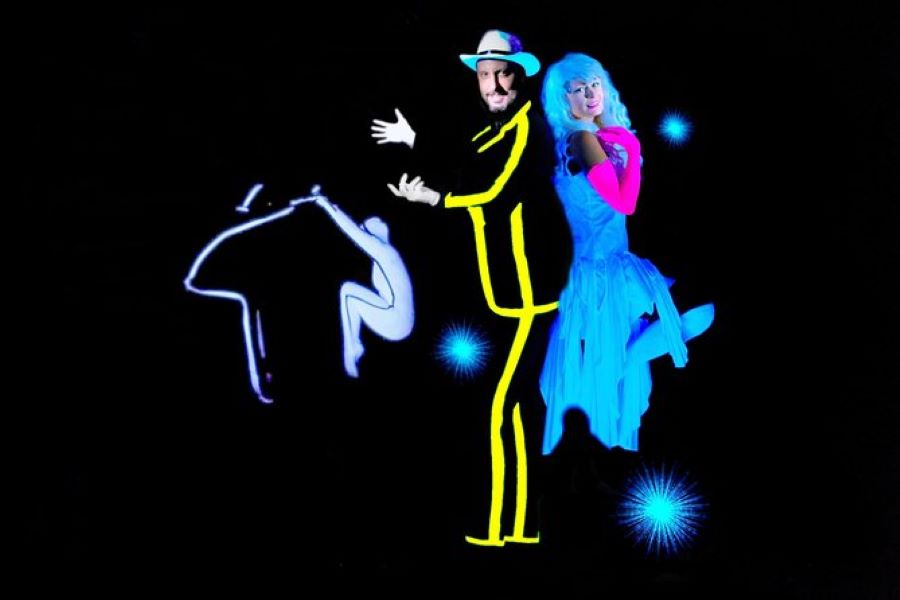 Experience a unique, hour-long exceptional theatrical performance at the 'On the Royal Road Theatre' Prague. This traditional form of black light theatre is improvised with the use of modern dance and pantomime against the backdrop of literal darkness.
The production will enact the story of the well-known 'Phantom of the Opera', a play that has mesmerised audiences since its inception in 1916. The same mysterious masked Phantom that ruled the London West End stage will be reinterpreted and reinvented at the Black Light Theatre by Hilt - Prague's only independent theatre group of the "Black Theatre" genre.
For an hour in the evening, marvel at fifteen different dance and mime segments as they bring the stage alive by using a combination of fluorescent costumes, dance, pantomime, floating figures and the magic of colours.
If you wish to experience these extraordinary black light illusions, check the availability of the show.