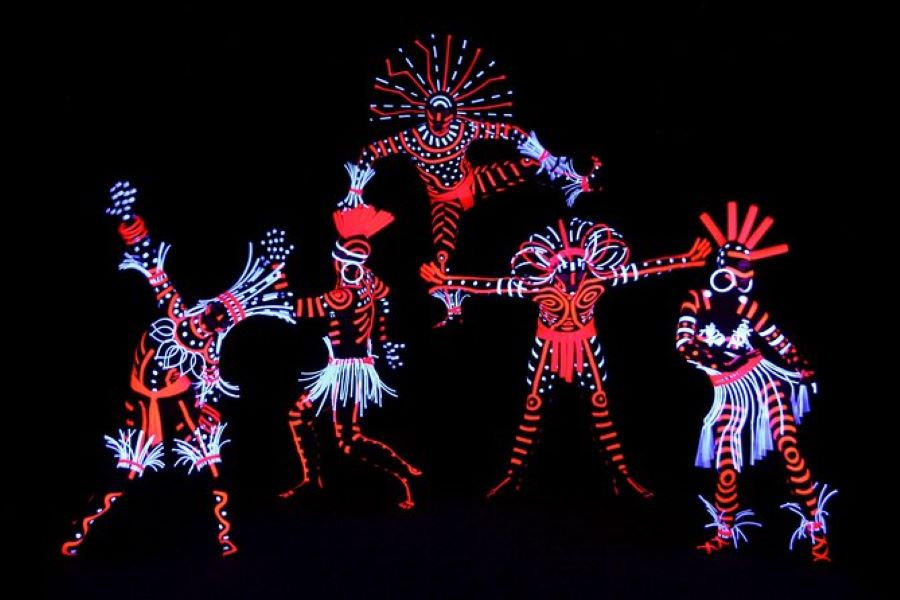 It is tough to define the meaning of darkness, especially when it's mystifying. Darkness represents everything negative while light represents what is positive. But when darkness and light blend, what results is a refreshing explosion of colours!
The only possible way to imagine the exciting and colourful world of darkness is if you get an opportunity to attend a show at the
Black Light Theatre in Prague
. At the Black Light Theatre, you come across several colours of darkness with full of fantasy. This is a place where you get indulged in indefinite depth of black cabinet describing poetic pictures, which were limited to mind's eye a long time ago.
The theatre is nicely themed by a unique style of dance breaking the laws of physic as well as expressing unspoken words. At the theatre, everything will boogie on different tunes of music, tragic will change into comic and unbelievable will become real.
Give wings to your imagination by watching events such as Afrikania, the Best of Image, Cabinet, Black Box, Studio Clip and Previous Repertoire. These events are organised throughout the year.