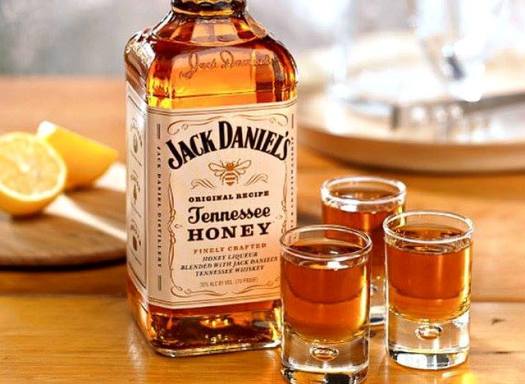 Prague is the largest city and most importantly, the capital city of Czech Republic. When you visit Prague and want to visit sports bar in Prague, you can always try some of the sports bars mentioned here. They are some of the best sports bars in Prague.
George & Dragon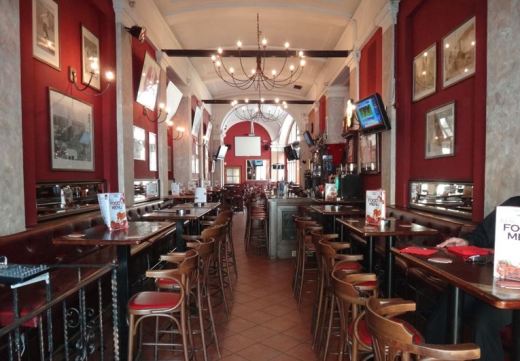 You will definitely love this sports bar, especially, if you are British. It is one of the best British Sports Bars in Prague. They have 6 Plasma screens and 2 big screens which enable you to maximally enjoy your favorite sports. Sports aired include German Bundesliga, Tennis, NBA, Spanish LFP etc. They also offer typical English food such as Steak and Mushroom Pie, Juicy Tender Fillet Steaks, Beef Burgers etc. along with variety of drinks like Draft Heineken, Magners Cider, Draft Edelweiss, London's Gold and many more.
Location:
Staroměstské náměstí 606/11,110 00 Praha 1-Staré Město, Czech Republic
Opening hours:
Sunday-Thursday: 10.00-1.00,
Friday-Saturday 10.00-2.00 
---
Drunken Monkey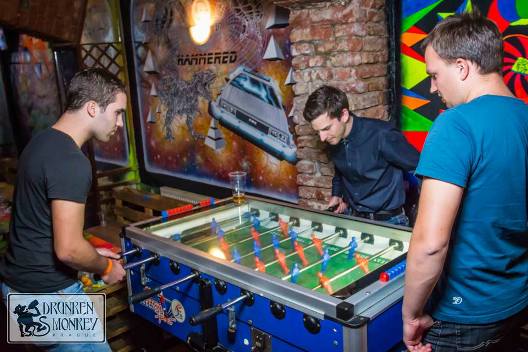 The Drunken Monkey is an English owned sports bar. It is also located in the Old Town Square. At this sports bar, you not only get to watch your favorite games but also play your favorite games, such as Beer pong, flip cup, Darts and Beer Jenga.
Location:
U milosrdných 4, Prague, Czech Republic 
---
Hooters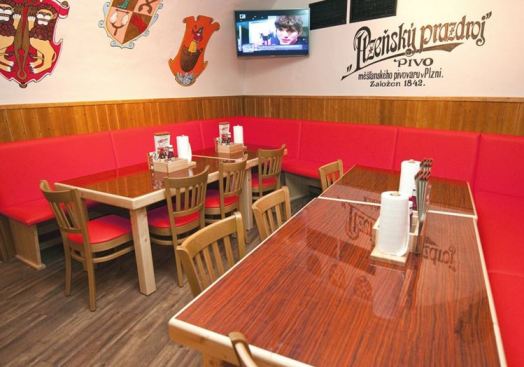 Hooter is one of the many branches the US boob-based sports bar. They have screens all over the bar, all offering US affiliated sports. The waitresses at this bar speak very fast English and are very sexy. This sports bar is particularly fit for large groups of people seeking to watch sports.
Location:
Vodičkova 12/5, Prague, Czech Republic
Opening hours:
Sunday-Wednesday: 11.00 - 23.00,
Thursday - Saturday: 11.00 - 01.00 
---
Rocky O'Reillys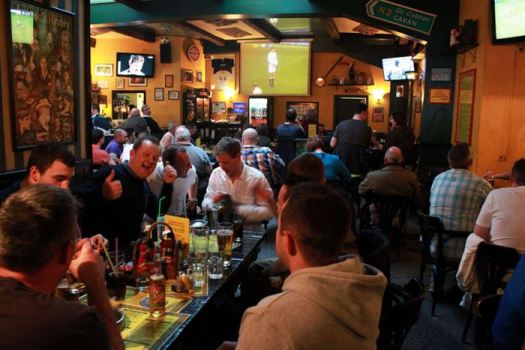 This is a typical Irish sports bar. It is located just a few step from Wenceslas Square, which is, one of Prague's attractions. This sports bar has four separate bars where you can enjoy and watch you sport. They have 11 screens and offer up to seven different games at the same time!
Location:
Stepanska 32, Praha 1, 110 00k, Czech Republic
Opening hours:
All day, 10.00 am 'till late 
---
Lion & Ball Sports Bar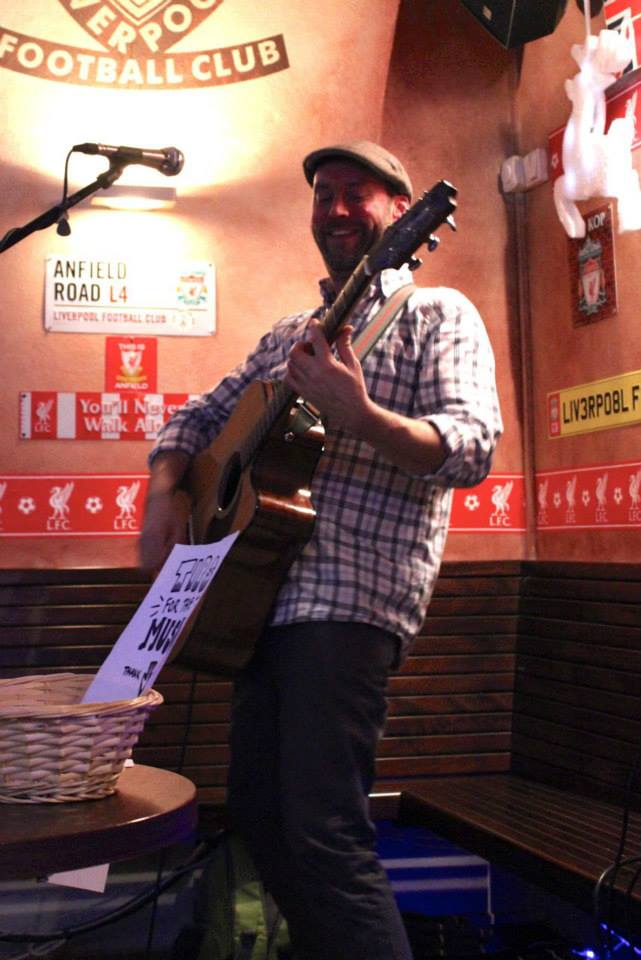 The Lion & Ball Sports Bar is located at the Old Town Square. All their big size TV screens have the highest HD resolution. Their other big screens, enable their customers to watch sports in 3D. How awesome is this? The bar also offers a variety of Czech food along with beer, drinks.
1st Entrance:
Týnská ulička 3, Praha 1
2nd Entrance:
Staroměstské náměstí 12, Praha 1
Opening hours:
Monday-Friday 18.00–23.00,
Saturday 11.00–23.00, Sunday 11.00 - 01.30
Prague
nightlife
is also based on alternative music clubs and bars. The bars and clubs offer full of a lifetime experience to Prague locals and visitors.
*All images are copyright to their respective owners.