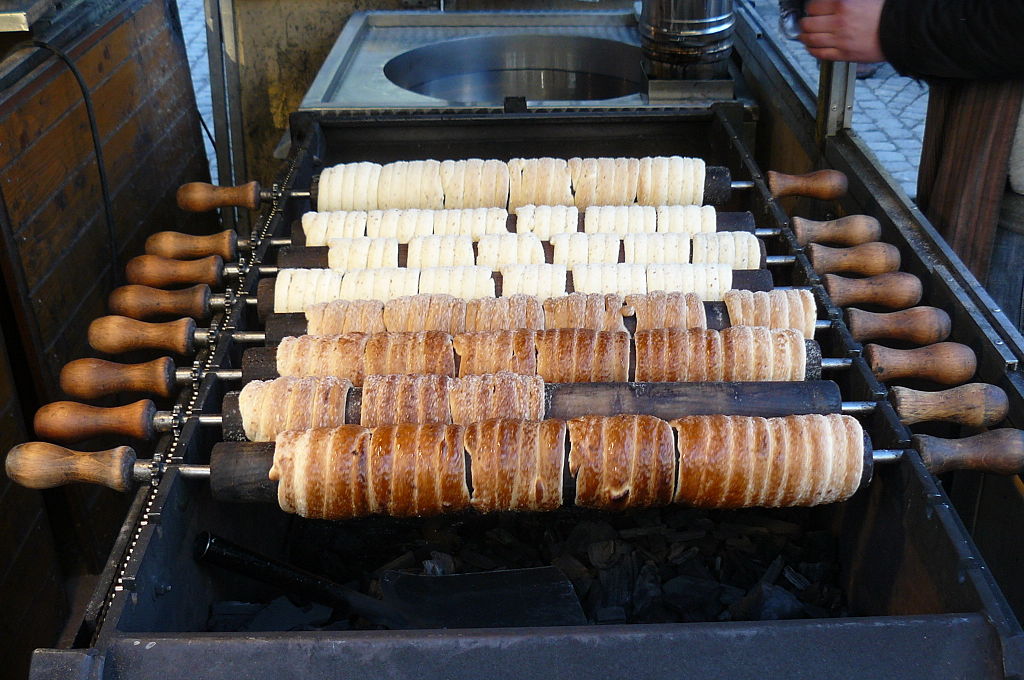 The tantalising aroma, the spectacular visual spread of colours and the delectable cuisine tugs your heart and your stomach. Visit Prague and discover the street food which is seasonal and highlights of Easter and the Christmas markets.
Here are some must-have Czech foods while in Prague.
Street food
Trdelnik (chimney cakes) a sweet pastry grilled on an open fire and sprinkled with sugar, cinnamon, and nuts. Enjoy the perfectly grilled pastry with toppings of chocolate sauce, ice cream and more.
Langose is a popular street food made with bread, deep-fried and looks like a traditional pizza. Pamper yourself with shredded mozzarella, and tomato sauce with garlic flavours.
Chlebicky (garnished bread) is an open sandwich usually topped with ham, cheese, egg, salami and gherkins.
Sausages Try this at Wenceslas Square.
Prague ham (Pražskášunka) grilled on metal skewers, a savoury dish usually served with roasted potatoes.
Food Joints

You can try an early breakfast at Paneria Maiselova. This place is perfect for sandwiches, baguettes, croissants and more. For lunch, you can try crisp-and-fresh salads and wraps.
You can check out the Langose stands, Old Prague ham stands, and Trdelnik Stands for some scrumptious street food.
Stop by at the Bakeshop Praha for some mouth-watering croissants, and bagels with sesame seed toppings.
Remember to try Palacinky (pancakes), a must-have during Christmas time usually served hot with fillings of your choice. After the sweet and savoury, try svarak in the Mulled Wine Stands, a favourite winter drink.

The entire food array is a visual delight, come and experience the street food in Prague.