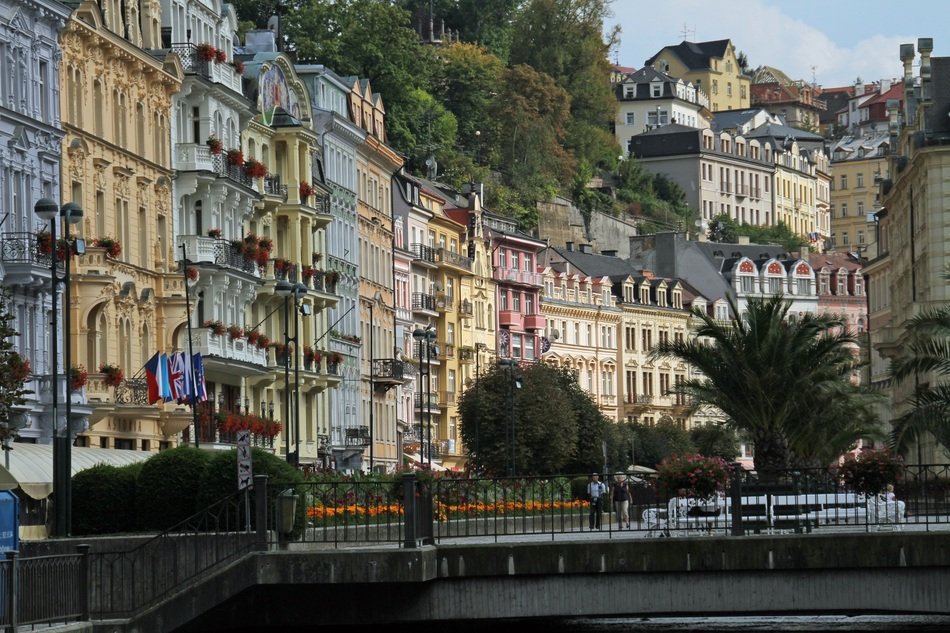 Looking at an escape vacation with plenty of R&R to recharge your batteries? Visit Prague and enjoy an idyllic retreat with ample of things to do year-round.
Plan a trip to the popular spa town of Karlovy Vary (also called Karlsbad or Carlsbad) which augments the rejuvenation bucket-list. Karlovy Vary (meaning Charles' Bath) offers vibrant architecture captivating film producers, and the movie 'Casino Royale' is a testament. Read on for some quintessential things to do on your Karlovy Vary trip.

How to reach
Taking a bus to Karlovy Vary from Prague is a convenient option. Take a bus from Florenc bus station or a bus line from Student Agency, with a travel time of 2 hours. Alternately drive down by
renting a car
from Prague but be cautious of the undisciplined Czech drivers.
Must-try food and beverages
Treat yourself with the famous spa wafers presented in various flavours. The light circular-crackers drizzled with chocolate and other flavoursome coatings are a delight. Try Becherovka, a herbal liqueur, taste the town's curative water and sample some tipple full of gingery-cinnamon flavours.
Things to do in Karloby Vary

Moser Glass Museum –Moser glassworks spell the highest quality glass products. Karlovy Vary has a rich history in glass making with skilled glassmaking craftsman. On your day trip, a visit to the Moser Glass Museum is a must. The exquisite crystals make perfect gift items. 

Colonnades  –Karlovy Vary is popular for its colonnades. The curative springs draw many tourists. Visit the Mill Colonnade, Hot Spring Colonnade or Market colonnade.

In case you have time, you can visit the Diana Lookout Tower or the magnificent Church of St. Mary Magdalene.

The Karlovy Vary International Film Festival which takes place every summer (usually in July) draws many celebrities. You can also look for the Dvorák Autumn Music Festival or the jazz festival and beer Olympiad.