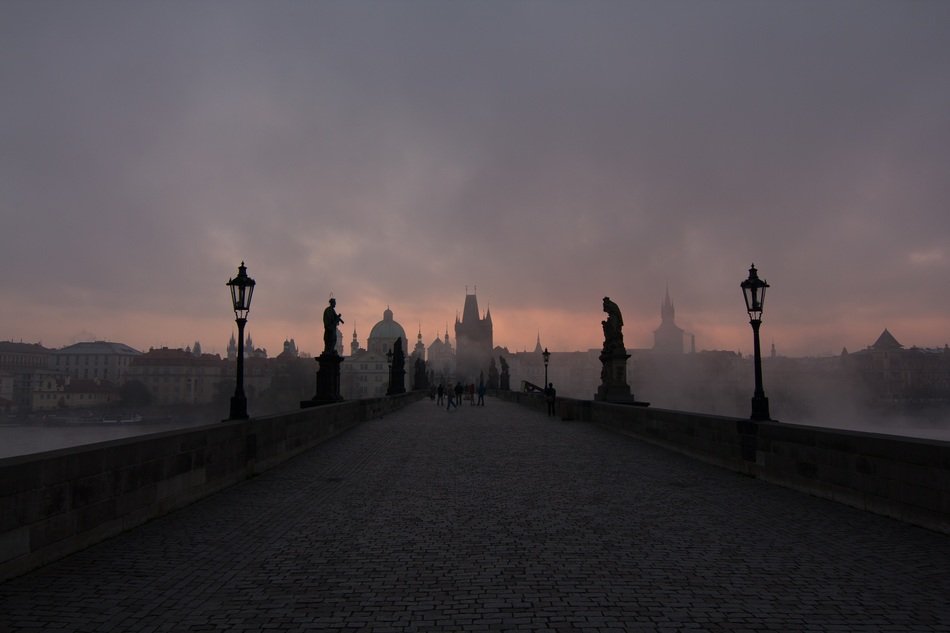 Prague is the European Paradise! It is a city of heritage, history and beautiful ecstasy. For people having keen travelling instincts, Prague always happens to be one of the top destinations to be visited…!
However if you want to head out towards Prague in November, then you need to take care of some things to make your trip memorable!
Firstly you need to look out at the weather in Prague! Prague begins to get colder in November, as the winter season begins. So, you need to equip yourselves with adequate warm clothes, jackets, and scarves to sustain the cold! The average temperature for the city starts at 5.5°C (42°F), and reaches 9°C (48.2°F) during the daytime and lowers down at 2°C (36°F) at night. It drops down to 1°C (34°F) by the end of the month. The hottest temperature registered in the city in November is 17°C (62°F), whilst the coldest temperature ever recorded here at this time of year is -14°C (57.2°F). So as a wise decision, the first week of November becomes the best time to visit Prague, before extreme winter begins in the city!
Also, while visiting Prague in November, you will get to witness an array of
festivals
and events which take place around the city during this month! The month begins with the celebration of the All Saints day, on 1st November; it is celebrated for the departed souls of friends and relatives. They pray by lighting candles and offering candles at the crematories. You can visit huge crematory named Olsany for witnessing their prayers.
St. Martin's Day
is celebrated on 11th November. On this day, almost all wineries and restaurants in the Czech Republic exhibit their wine collection, at 11 a.m. sharp. These are young wines which are produced in the same year. St. Martin's wine is the first wine which comes from the autumn harvest; this is why the day is celebrated after its name. These young wines have low alcohol content while they also are light in taste.
17th November is celebrated as the
Day of Struggle
for liberty and democracy and is a public holiday in Prague. It is a Commemoration of the student demonstration against Nazi occupation in 1939, and the demonstration in 1989 that started the Velvet Revolution. In order to get acquainted with more details regarding these movements, you can also pay a visit to the Communism Museum and the Monument to Jan Palach and Jan Zajíc in Prague city.
Besides Historical and Religious festivals, there are many different events like Film Festivals, Coffee Festivals, and Wine Festivals which are organised in the different parts of the city! These can also be interesting for enthusiastic explorers.
Besides all these, you always have the most popular and quintessential spots and
attractions
in Prague like Kutna Hora, The Charles Bridge and many more! So.. If you take due care and precautions in this chilling month, you can have a fantastic trip to Prague at the time when it is filled up with exciting events and interesting festivals!