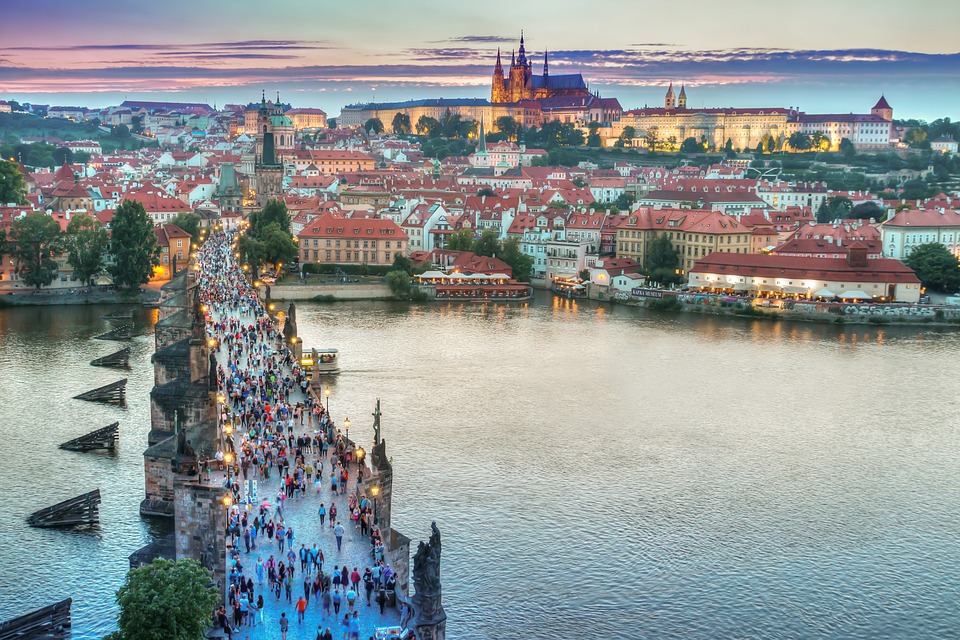 Prague in April is a special time of the year as the city bursts into spring. It's a visual treat to be in Prague and stroll through the Old Town, Easter markets and experience the fantastic events. Plan your spring vacation this April in Prague to have a memorable time.
Prague Weather in April
The weather is just perfect to explore the city on foot. The average temperature in April usually touches 6.5°C (43.7°F) and the highs are 11°C (51.8°F) and lows at 2°C (35.6°F).
Places to Visit
Prague Castle: In Prague, you just cannot miss visiting the gorgeous Prague Castle. The Castle has also made it to the Guinness World Records as the largest ancient castle in the world. Explore this historically significant building and stroll through the galleries soaking up the magnificence.
The Charles Bridge: The most fascinating views of Prague can be experienced from the Charles Bridge. This popular tourist hotspot is the most iconic bridge in the world that connects Prague Castle and Old Town.
Foods to Eat
Goulash: Goulash is a popular dish that is presented in various ways. Czechs normally have Pork Goulash and the dish gets served with sliced bread dumplings.
Smažený Sýr (Fried Cheese): It is a signature dish in Prague and the main ingredient is deep-fried cheese. Smažený Sýr is best served with bread rolls, fries, or salad. Don't miss to taste it.
Top Activities in April
Stroll Through Easter Markets: The markets present the festive side of the city. Several Easter markets sell items from embroidered articles to ceramics, scented candles and more. Stroll around the Old Town, Wenceslas Square, Naplavka, and more to buy your Easter souvenirs.
Celebrate Witch Burning: If you are in the city around the end of April, you can celebrate the Witches' Night. Huge bonfires will be lit all around the city and locals celebrate around the fire till morning.
Have an amazing spring vacation in Prague. Book your flights to Prague now and enjoy a wonderful stay in the city.