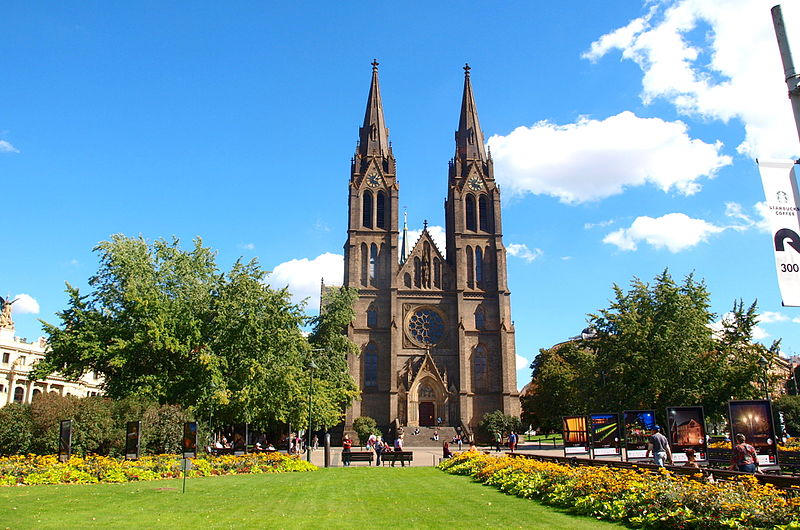 Want to be a true traveller and not just a vacationer who just wants to have fun? Then you must go to Prague and try to live life there. Let us get acquainted with one of the most charming parts of the city called the 'Vinohrady District'.
The Vinohrady was once covered with lush vineyards back in the 14th century. The district does not have a long history like the other places, but the place is definitely interesting to explore. Today Vinohrady district is an elegant residential area which occupies portions of Prague 2, 3, and 10. The architecture of the buildings represents the Art Nouveau, Neo-Renaissance, Neo-Gothic and Pseudo-Baroque style of design which were constructed in the 19th century.
The place is marked with lush greenery and amazing parks where you can spend some quality time with your friends or family. It is one of the most favoured places to live among the locals and the expats love it as well. Structures like the Husuv sbor, Church of the most sacred heart of our Lord, Vinohrady Theatre, the Peace Square, etc. are some of the best attractions of the district. The numerous parks here are also great places for getting some fresh air.
Vinohrady also has some chic restaurants like Kofein, Le Caveau, Antonínovo pekarství, etc. where you can taste some fine food and drinks. Shops like Pour Pour, Nila, Vinohradsky Pavilon and Shit Happens are a delight for the shopaholics.
Explore this place that carries a small piece of Europe in its heart. If you live here for a short time, you may never want to move out of this place again.