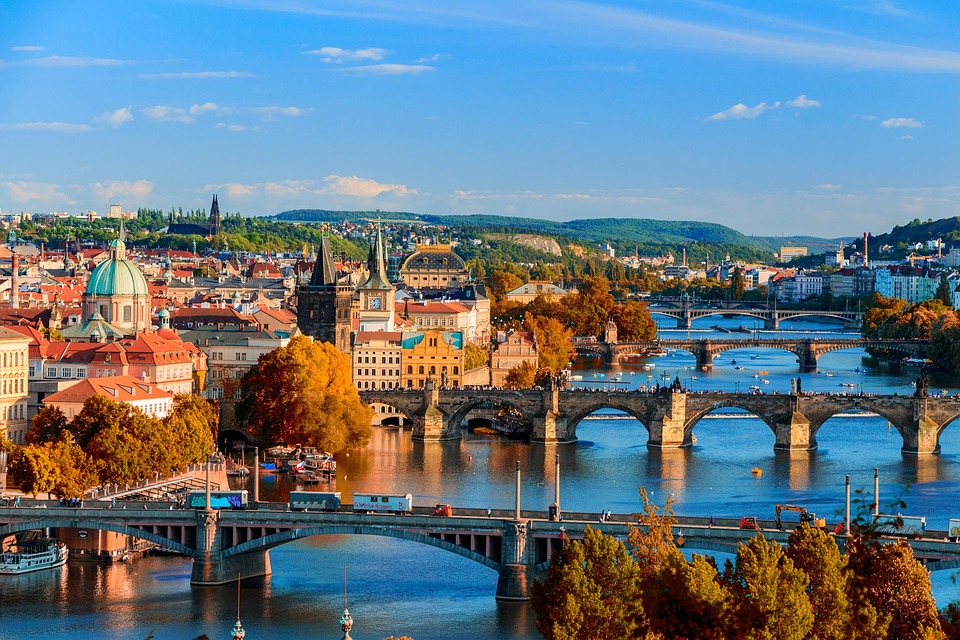 Being at the heart of Europe with the world's biggest castle, it's no wonder why Prague is such a hit with tourists. From unique medieval architecture and top-notch museums to edgy galleries, Prague holds an impressive amount of culture into its relatively small size. This immense city has several districts famous for sightseeing places, nightlife, restaurants, and a lot more. Have a look at some of the famous areas of Prague. 
Prague 1 
Prague 1 is the oldest part of the city and original town of Prague and is also famous for its historical attractions. The major sites to visit in this district are Prague Castle, Old Town Square, Charles Bridge and  Josefov Jewish Quarter. Apart from these in this part of the city, you can find lots of famous bars & clubs and restaurants. 
---
Prague 2
The smallest administrative district in Prague Vinohrady also contains important historic areas and is well connected with the city centre by trams and subway system. This place is a popular neighbourhood for outsiders to live in as it doesn't get much crowded by tourists, making it a calm and safe place to stay. This part of Prague is home to large parks, quiet cafes, delicious restaurants, and local pubs.  
---
Prague 3 
This part of Prague is called as Zizkov. It's home to many short-term travellers, expats, and university students. This old town has Europe's best bars which give you a worthy reason to stop here for a while. With lots of unique bars and restaurants, one will experience a fun and relaxed weekend. 
---
Prague 4
Nusle is a great place where you can find typical Czech pubs and restaurants to experience Czech culture.
---
Prague 5
It is one of the most significant parts of Prague. In Smíchov you can go out on hiking and camping tours or enjoy other adventures. This place has a secure connection to the city centre by trams and is also one of the best places for shopping and dining.  
---
Prague 6
This part of Prague district, Dejvice starts at the end of the green metro line. From some of its streets, you can get to see Prague Castle. Also, this area is popular among locals, so, if you want to know where the Czech folks hang out and want to experience a true Czech lifestyle, then you must visit this district for sure.
---
Prague 7
This area is home to some beautiful parks and excellent pubs. The most charming part of the whole district is Letná. Letenské Sady lies under the summit of Letenský Hill.  The main attraction is the former Stalin Memorial and the Letenský zámeček with its extensive gardens and snack-bar ranks among the most popular destinations in this area. It is also very well accessible by all trams.