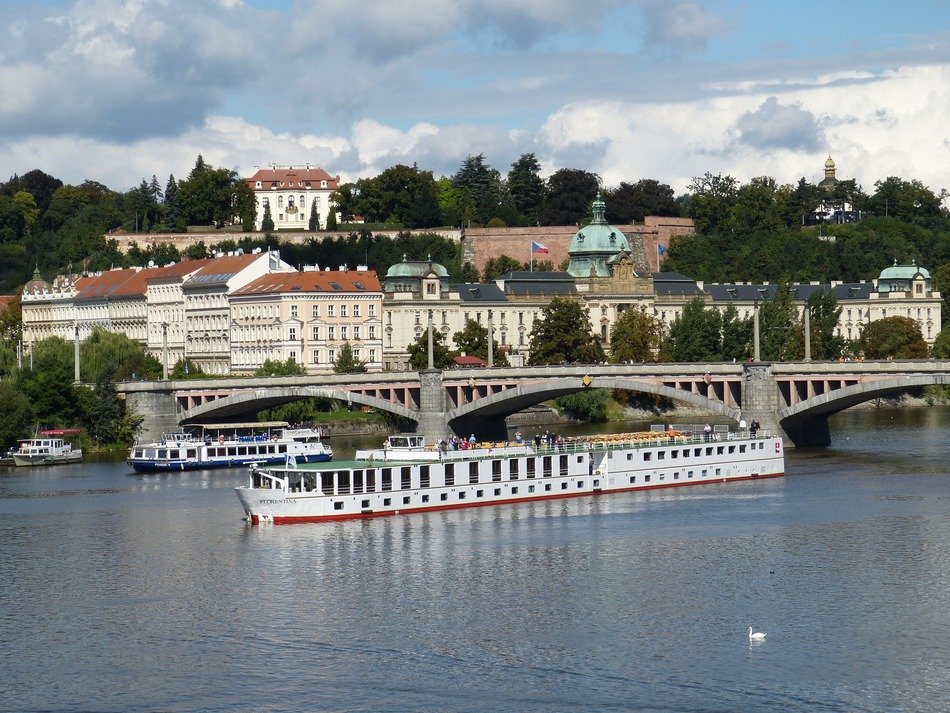 Prague, the capital city of Czech Republic, has a rich blend of history and culture. One of the best ways of exploring the 'fairy-tale city' is to go on a walking tour or take the Vltava River cruise.
The small-group tour will start as you meet your guide in central Prague. The evening walking tour offers an opportunity to see where the celebrated composer, Wolfgang Amadeus Mozart once lived. You will enjoy the stories about Mozart's relationship with Prague, and how his love for the city earned it the nickname of 'Mozart's Mistress.' You will also hear stories about Casanova, an 18th-century Italian adventurer who visited Prague in the 1750s and wrote his memoirs at Duchocov Chateau, a Czech castle in his last years.
Next, you can meander around the Old Town and the Tyn Court, which was once home to foreign traders and merchants in the Middle Ages. The 15-century Gothic cathedral, the Church of Our Lady Before Tyn, in close quarters is another admirable site dominating the Old Town skyline. 

As you walk through to the Old Town Square, look out for Prague's famous Astronomical Clock, the old Jewish Quarter (known as Josefov), and the Old New Synagogue. 
The highlight of the evening walking tour is setting sail on a boat for your Vltava River cruise. You can feast your soul with the views of the Charles Bridge and relax on your one-hour cruise absorbing the illuminated views on both the sides of the river.

Book this Walking Tour and Vltava River Cruise, and have a fantastic time exploring the city.